Galaxy S10+ will have a 12GB/1TB version, 5.8 S10 won't be called Lite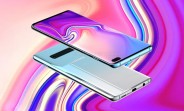 An anonymous tipster has sent us info gleaned from a Samsung representative who had working Galaxy S10 prototypes on hand. First, they make it clear that the S10 will be available in three sizes, stressing that the 5.8" model will not be called "lite".
Instead, it will just be the smallest S10 and will have the same chipset and memory as the others. The one exception is a limited premium version of the Galaxy S10+, which will boast 12GB of RAM and 1TB internal storage.
The 6.4" S10+ will have three rear cameras and two selfie ones, the other two models will have single selfie cams. The 6.1" S10 will also have a triple rear camera, the 5.8" model will have two snappers at its back.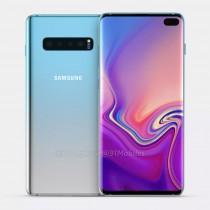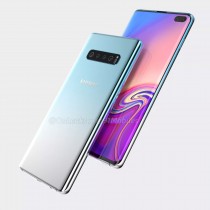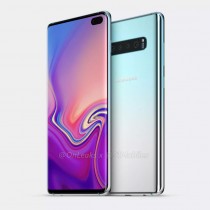 Samsung Galaxy S10+ renders (unofficial)
The color selection will feature the usual Black, a White option (more like Pearl) and Sea Green. Some of the models will have additional color options (e.g. Blue and Yellow).
All three Samsung Galaxy S10 phones will launch with the new One UI software and will have 3.5mm headphone jacks on board. They will be released on March 8 (after their announcement on February 20).
Thanks to our tipster for the info!
Man why i still dont think so. Maybe some wired earphones are better but not all and not for long. As i said Jack have nowhere to improve all depends on earphones used.
woow! You just single handily smashed all physics basis! Well there is more to jack! I advice you to read more on this matter! Also the topnotch wireless headphones and earphones are not remotely close to wired ones! So still jack is better...
ADVERTISEMENTS