The Apple M1 is the first ARM-based chipset for Macs with the fastest CPU cores and top iGPU
Apple's first Mac chipset is now a reality – meet the Apple M1. The company claimed many superlatives including the world's fastest CPU core, fastest integrated GPU and massive gains in energy efficiency.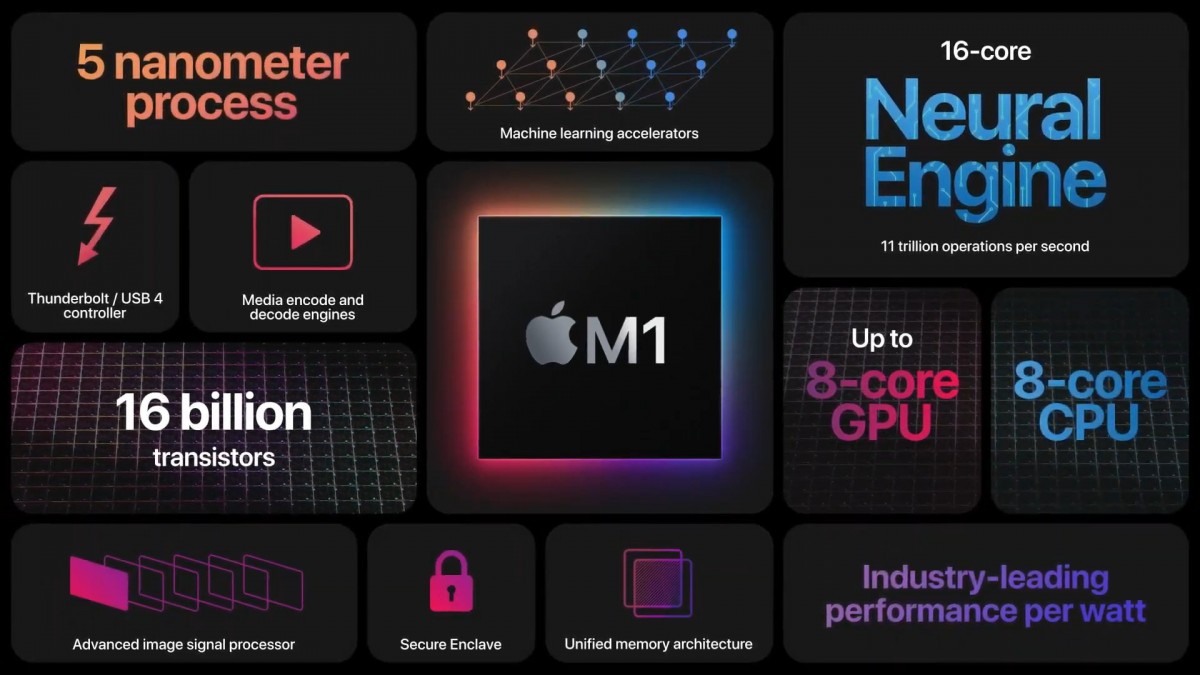 The M1 is a massive 5nm chip with a whopping 16 billion transistors. For comparison, the iPhone's A14 chipset has 11.8 billion transistors, so this is beefed up noticeably. This chip is still similar to mobile chips (and console APUs) in that it has a unified memory architecture – this means that the same memory is accessible by the CPU, GPU, I/O controller and other components without having to pipe the data through PCIe.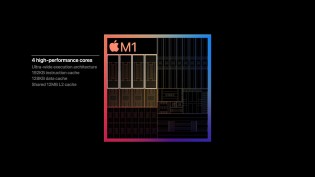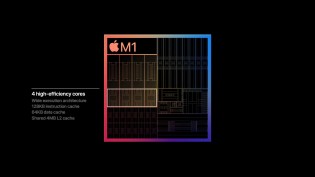 The Apple M1 features four big cores • And four little cores
The CPU is composed of four big and four little cores. The big cores share 12MB of L2 cache, the little ones have 4MB of L2. Working together, they are twice as fast as the "latest PC laptop chip" when limited to 10W TDP and if there's sufficient cooling, they can go even faster.
The Apple CPU is more efficient than the unnamed (probably Intel) chip too, using only a fourth of the power at equal performance. All told, performance per Watt is tripled.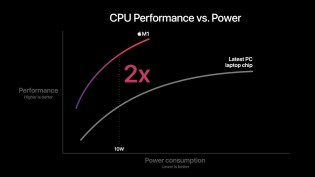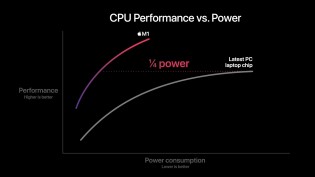 The new chip promises massive performance and power efficiency gains
The GPU is an octa-core design too, totaling 128 execution units. This is the fastest integrated GPU, says Apple, rated at 2.6 TFLOPS – that's faster than an Nvidia 1050 Ti, which only offers 2.1 TFLOPS (note: we're assuming Apple gave an FP32 number here – FP16 isn't suitable for computers).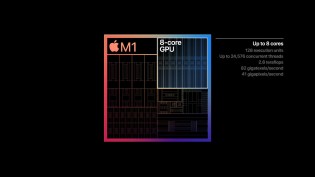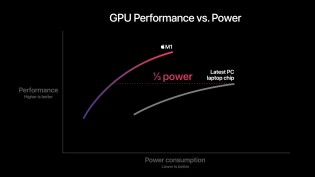 The octa-core GPU similarly trounces previous PC chips used by Apple
The M1's 16-core Neural Engine will run machine learning algorithms at 11 TOPS. There are also advanced media encode/decode engines on board as well as an image signal processor. Apple's secure enclave is embedded in the chipset as well, no need for the separate T2 chip.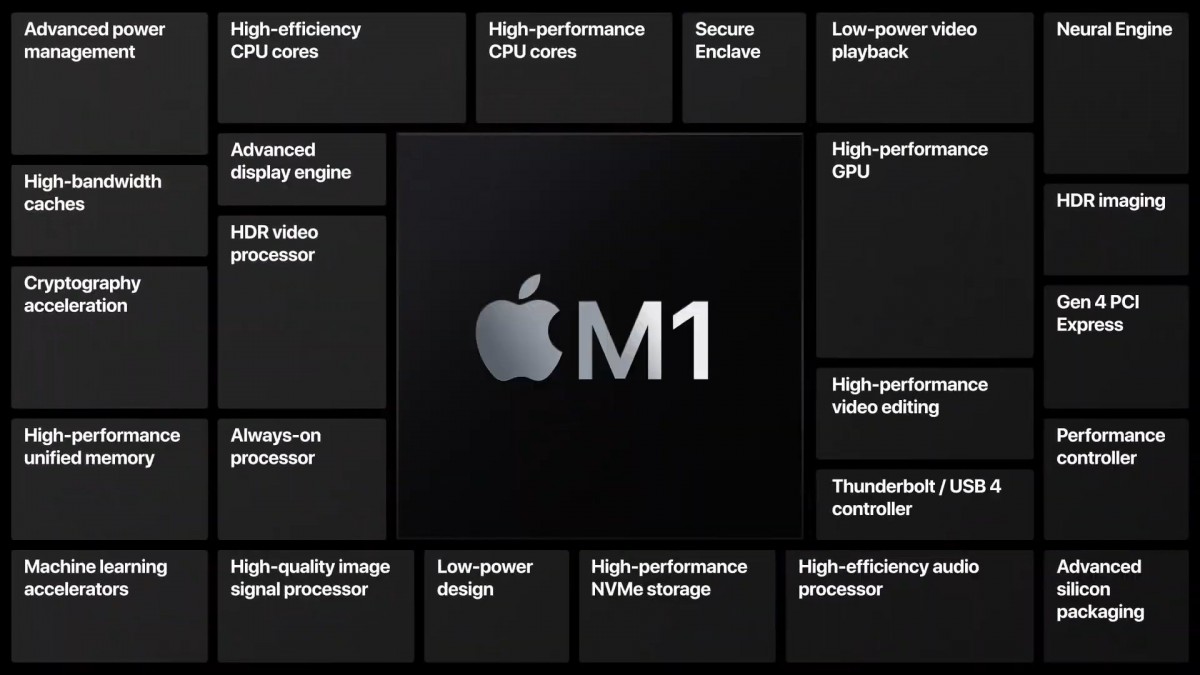 The new chipset supports Thunderbolt, unlike most non-Intel platforms, so Apple users will continue to enjoy fast external storage and other accessories as well. There's also USB 4 on board.
Apple unveiled three new Macs powered by the M1 - check out the homepage for more.
g
Apple did not label its power-performance graphs with specific numbers. Also what "performance" and "power" is apple talking about in their graphs? Apple not being specific makes those graphs more of marketing than...
g
"Mac is the most versatile OS" How tf is an OS meant to used exclusively on some specific computers "versatile"? Have heard of Linux? Linux is used on ARM supercomputers and HPCs, x86 supercomputers and HPCs, ...
ADVERTISEMENT