The new Asus Zenfone 7 and 7 Pro have three microphones to capture sound and advanced features in the camera app – but this isn't just any audio, it's Nokia's OZO Audio.
The simplest use case is to turn on the Wind Filter, which suppresses wind noise thus clearing up the audio. Mic Focus allows the microphones to follow the camera's zoom and home in on a particular sound source.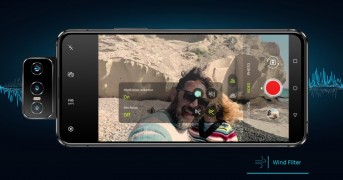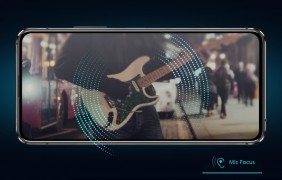 Zenfone 7 audio features powered by Nokia OZO: Wind Filter and Mic Focus
You can also use Acoustic Focus if you want to control the directionality of the microphones separately from the zoom (this is available in Pro video mode).
By the way, the Asus ROG Phone 3 also uses Nokia OZO technology for its camera. While the OZO VR department shut down, the OZO Audio team has been going strong – besides Asus, Oppo and OnePlus use Nokia's tech.
r
Sadly its only Nokia OZO Audio "Processing"... I hoped for the initial instance "Recording". The tests show that the OnePlus 8 Pro has bad Volumerecording quality while having OZO too. Instead of that the Volume Recording of the...
Nice 3.5mm jack AND USB-C AND 5000mAh battery and all the rest on Zf6Pro. Anybody who has done any smartphone design knows that the "space" argument is just FoS. And dongles break, get lost, don't pass MIC-information properl...
M
What monopoly? There are several companies who make oled panel, camera lens, and audio technologies. You know, it is just a economy concept of oligopoly, mostly applied to high tech company. But if you think monopoly, you might think about software, ...