2020 was a really tough year, no question about it. The pandemic and ensuing economic crisis undoubtedly left its mark on most every part of life and the tech industry was no exception. Though, not necessarily in a strictly "doom and gloom" manner.
Surprisingly enough, 2020 proved to be an huge year for the computer realm in particular, with major advancements being made in both CPU and GPU performance. Granted, most of these tainted by huge stock shortages and unavailability. An unfortunately common reality for tech releases in 2020 as a whole.
But, we digress. Without further ado, here is our list of awesome tech releases from the last 12 months that proved to either be important enough, cool enough and stand out in the crowd. We kick things off with PC hardware.
AMD's Zen architecture continues to change the CPU game
AMD's rise back to prominence in the PC realm has been a long-time coming and is the result of very deliberate and dedicated efforts. Ever since the original Zen architecture debuted on 2017, AMD has been doing an impressive job of unlocking significantly more performance with each generation.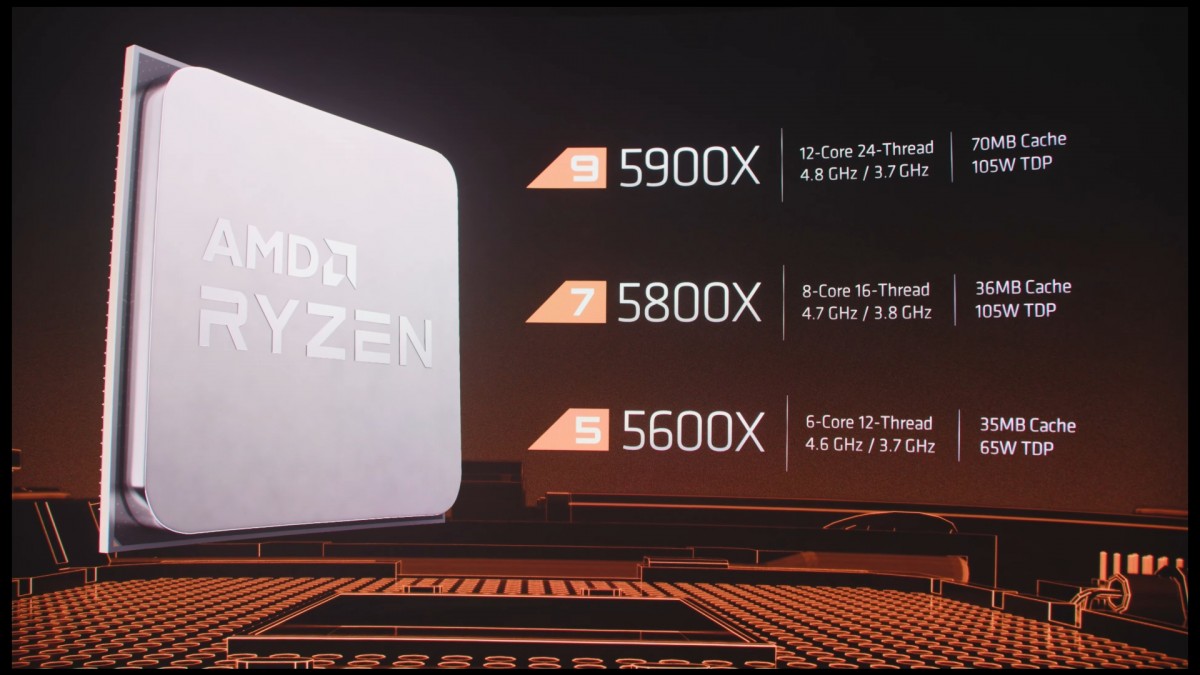 The latest step in which was the release of Zen 3 in 2020 and in particular, the Ryzen 5000 line of desktop processors. A monumental event that put even more pressure on Intel, full of some major hardware "flexing", like the insane Ryzen 9 5950X, with its 16 cores and 32 threads.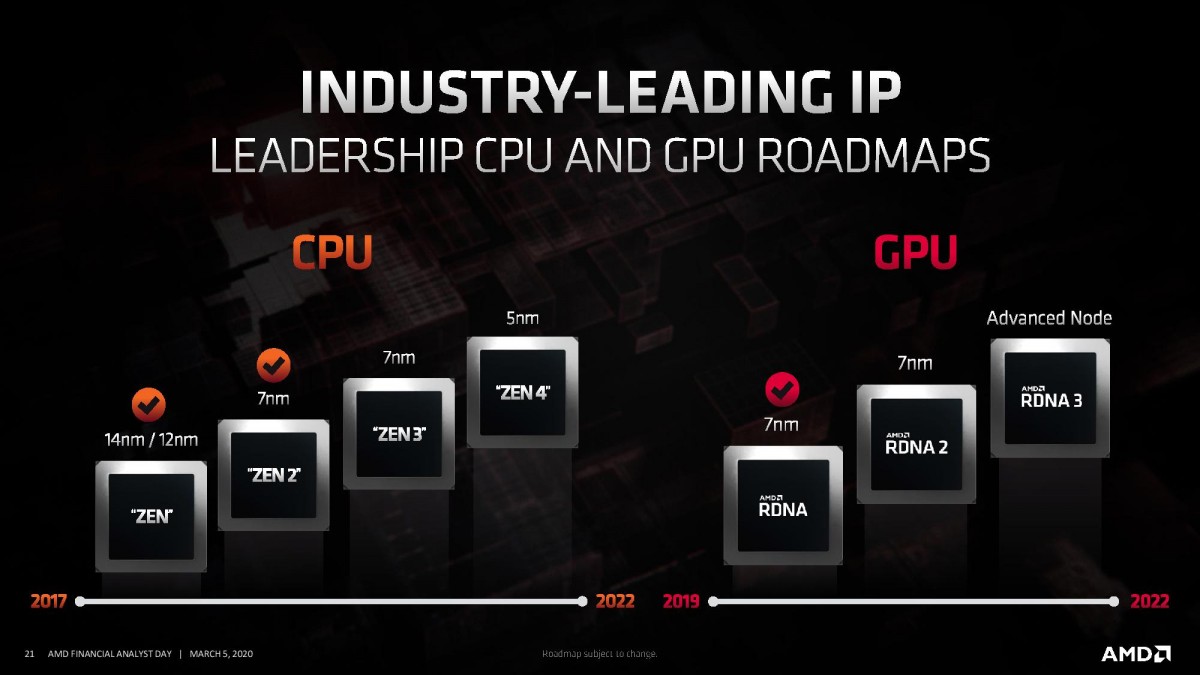 Come to think of it, things are currently advancing so quickly in the PC space that some Ryzen 3000, Zen 2 announcements, like the Ryzen 3 3100 and 3300X spilled-over into 2020 and can technically be attributed as this year's achievements, as well.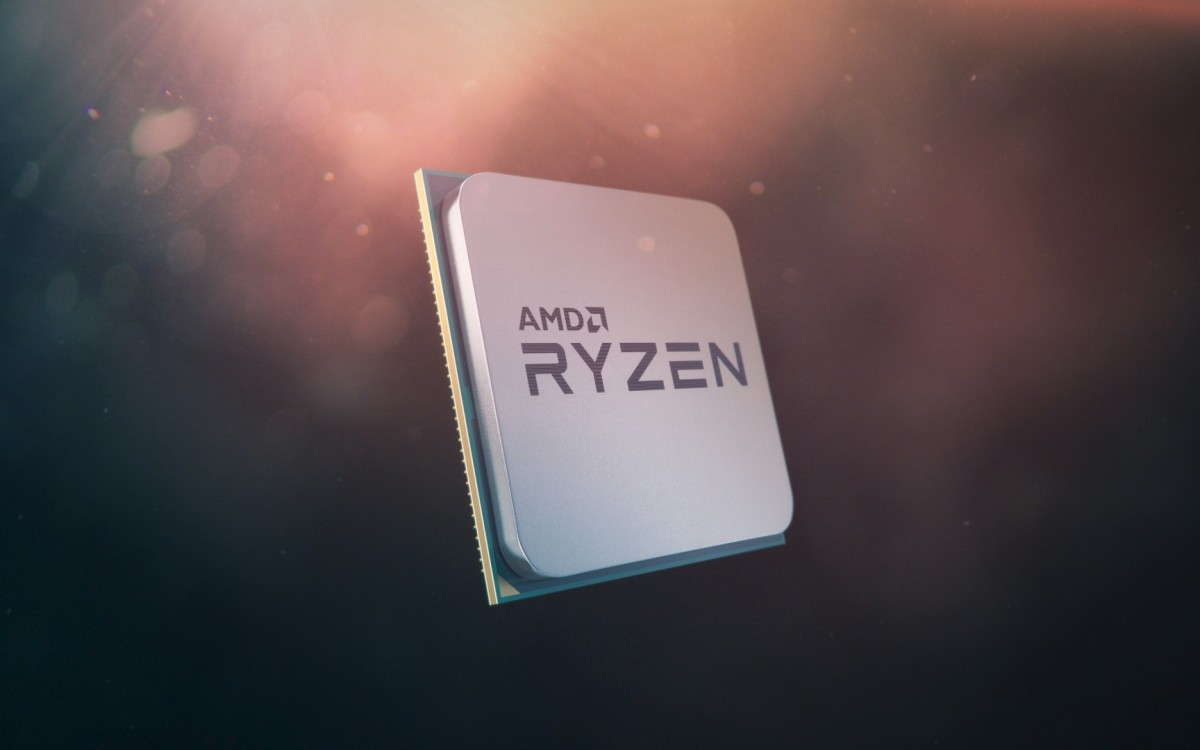 Speaking of which, the Ryzen line has been delivering just as big on the more-sensible fronts of PC computing, as in the extreme high-end. We can't fail to acknowledge the huge advancements in performance and battery life the Zen 2-based Mobile Ryzen chips have brought to the laptop market, finally disrupting Intel's monopoly there, as well. And if that wasn't enough of a splash, AMD's Ryzen 4000G desktop APU series, while still Zen 2-based are a force to reckon with.
Nvidia and AMD took graphics to a whole new level
2020 was a huge year for GPU performance. Nvidia kicked off the race with its heavy-hitting RTX 3000 generation of cards. Not long after, AMD answered with the new Radeon RX 6000 line of cards. Both releases had awesome overarching theme - a huge jump up in performance and more-importantly, value.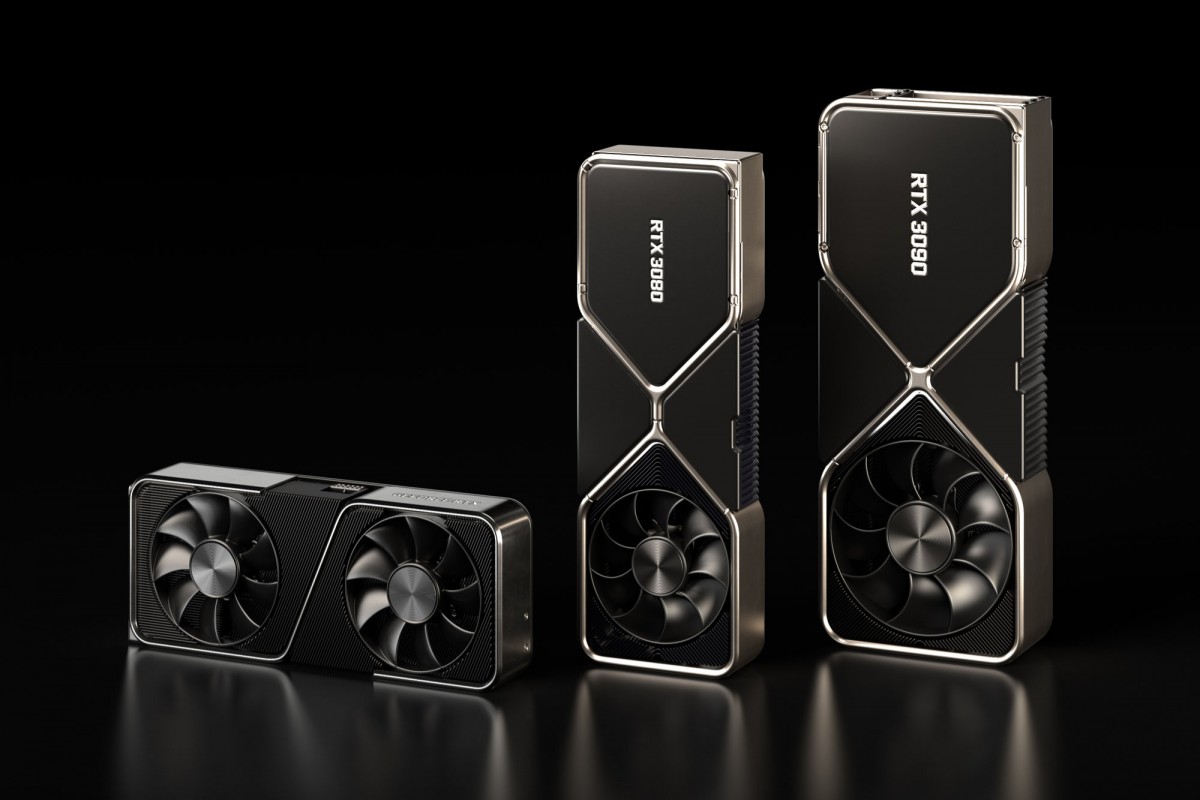 Through the clever use of industry-leading AI and machine-learning tech, Nvidia technically made 8K@60fps gaming a reality. Of course, there are plenty of caveats involved and discussions to be had on whether clever DLSS upscaling can call itself true 8K, but even so, the jump up in performance and experience the RTX 3090 manages to offer is huge in practical terms, which is what really matters. It's incredibly rare to see substantiated claims of 50% generational improvement in performance. Yet, this generation of GPUs, managed to come through.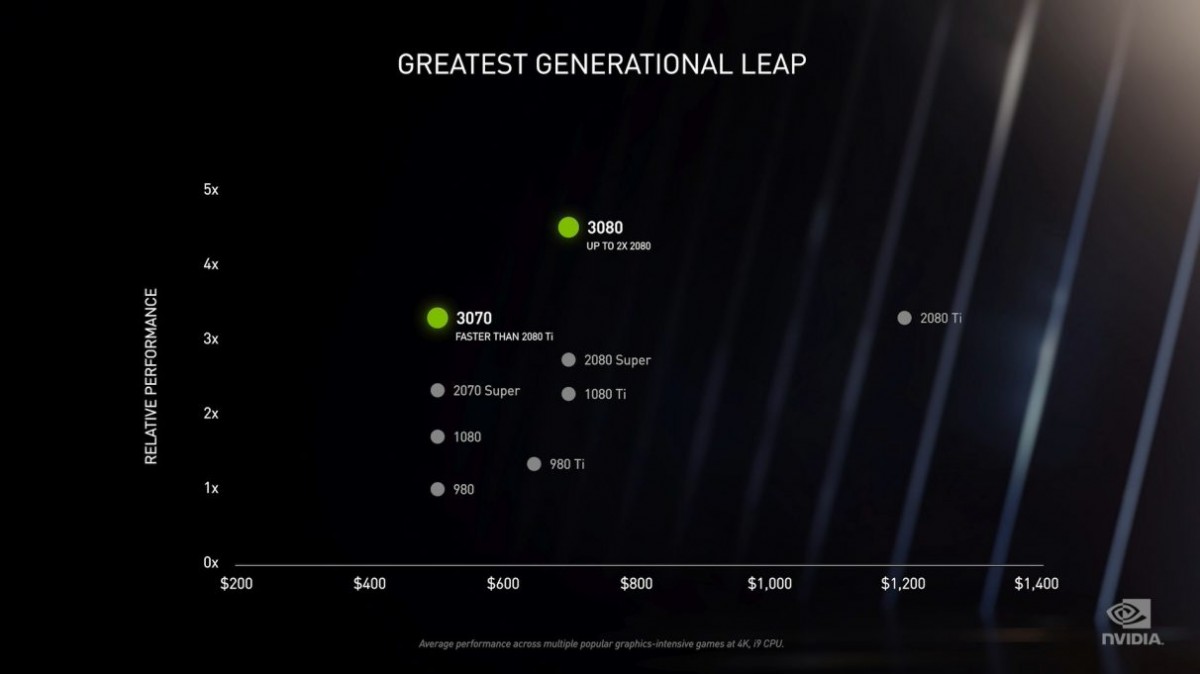 More-important still is the new increased value for performance proposition of the new cards. This rings true for both Nvidia and AMD's products. At $500 MSRP the RTX 3070 manages to mostly match the $1,200 MSRP RTX 2080 Ti from Nvidia's last generation of products.
And speaking of value propositions, AMD managed to deliver a truly well-segmented and organized Radeon RX 6000 lineup this year, effectively breaking back into the top echelons of the GPU market for the first time in years.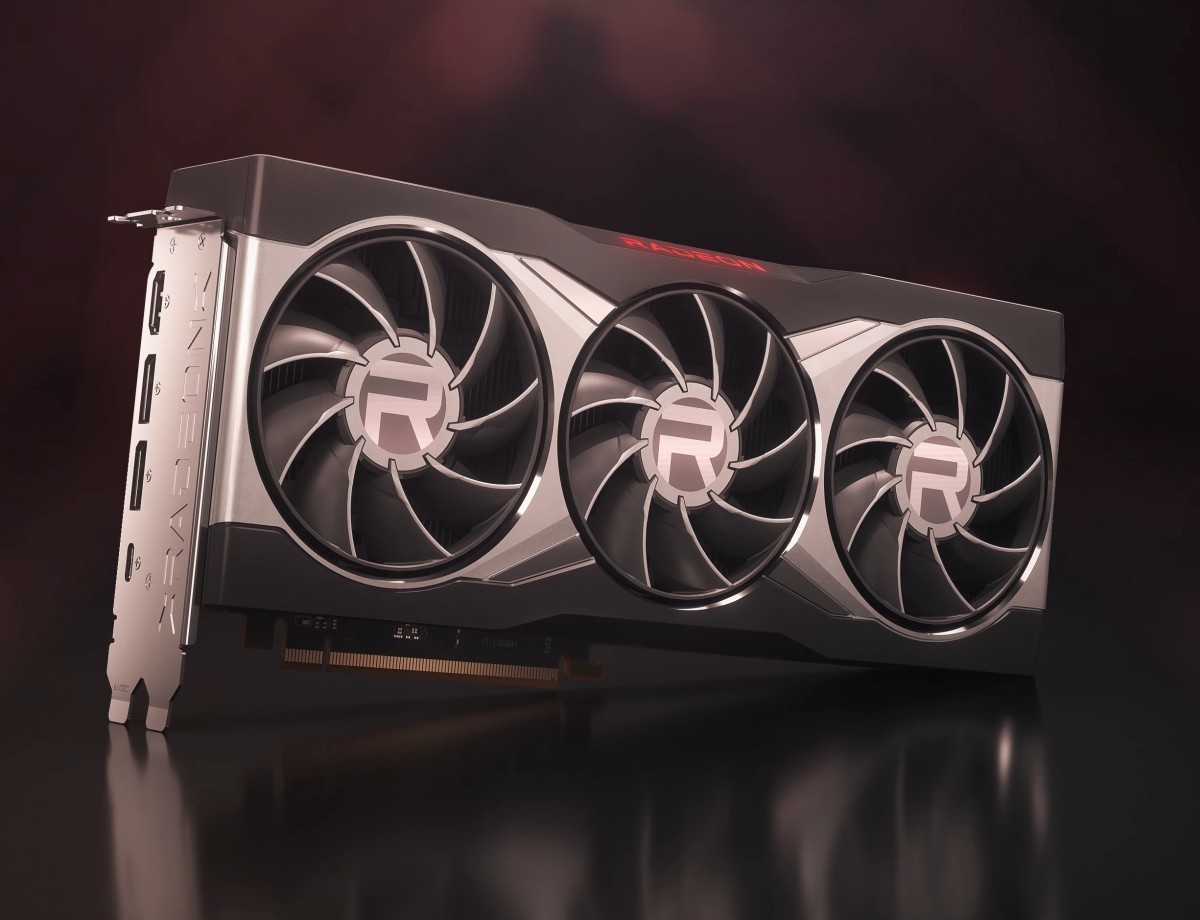 Leveraging an efficient and very well-binned 7nm development process, AMD's new RDNA 2 GPUs, affectionately named "Big Navi" manage to pull some impressive value figures. Particularly in the very high-end where the $999 MSRP Radeon RX 6900 XT manages to mostly keep up with Nvidia's $1,499 monster RTX 3090. Sans all the DLSS and RTX wizardly, but even so - a major disrupting factor if we ever saw one, already fueling competition user-beneficial competition in the space.
And if cheaper, more powerful PC graphics don't tickle your fancy, the importance of AMD's RDNA 2 stretches way beyond the PC space and can't be overstated, since both the Sony PS5 and the Microsoft Xbox Series consoles are based on Big Navi chips.
A massive win all around then? Well, unfortunately, between manufacturing and supply chain issues, the ongoing pandemic and all-time lockdown-fueled hardware interest from users and an influx in scalper and crypto-mining activities, you practically can't get any of the new 2020 GPUs. A major bummer that is sadly not limited to GPUs alone. AMD's 5000-series CPUs are also hard to come by at official pricing and so are the tow shiny new gaming consoles.
Buy Nvidia RTX 3000 series GPUs
Buy AMD Radeon RX6000 series GPUs
The PlayStation 5 and Xbox Series
PlayStation 5 or Xbox Series? The better one is undoubtedly ... the one you can get your hands on somehow, without paying an arm and a leg to scalpers. Unfortunately, for the time being, both shiny new members of the 9th console generation have seen demand far outstrip supply as with the rest of the hardware, we mentioned so far.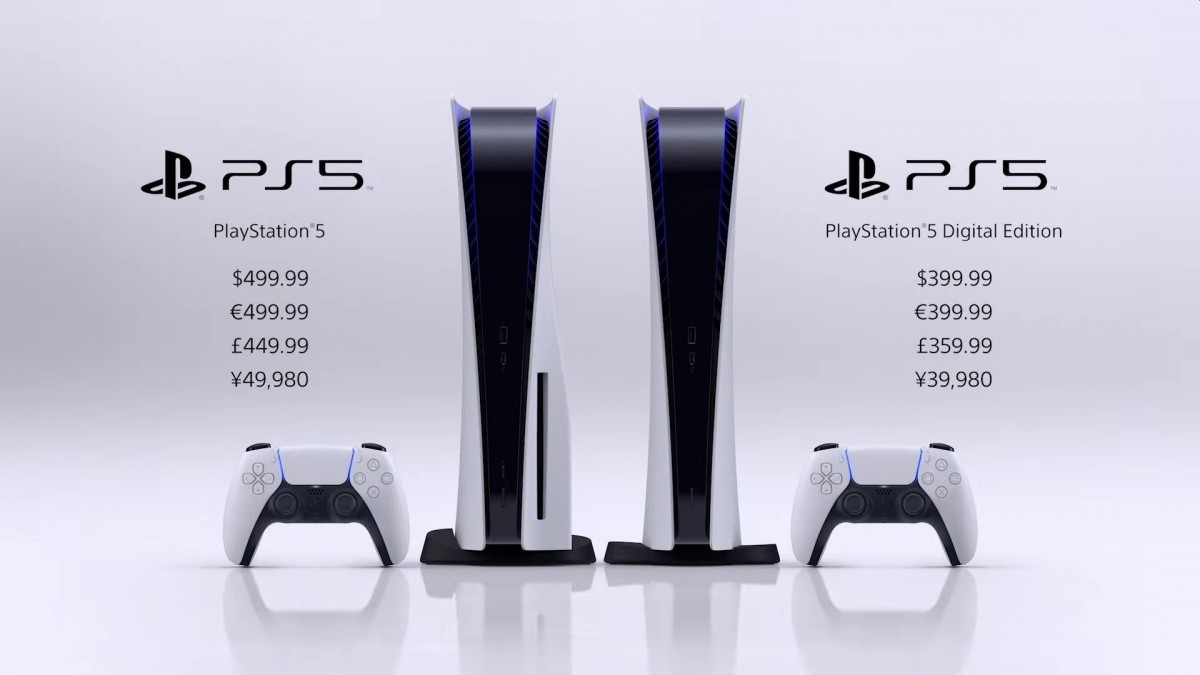 Putting all that aside, both consoles are really exciting, leveraging the incredible performance boosts of AMD's RDNA 2 architecture for a truly next-gen experience. Advanced memory controllers and clever tricks, like direct memory access and dynamic resolution are just some of the things to get excited about. Mostly for the future of the gaming industry as a whole, that is, seeing how on top of being hard to get a hold of, both consoles are still devoid of next-gen game titles.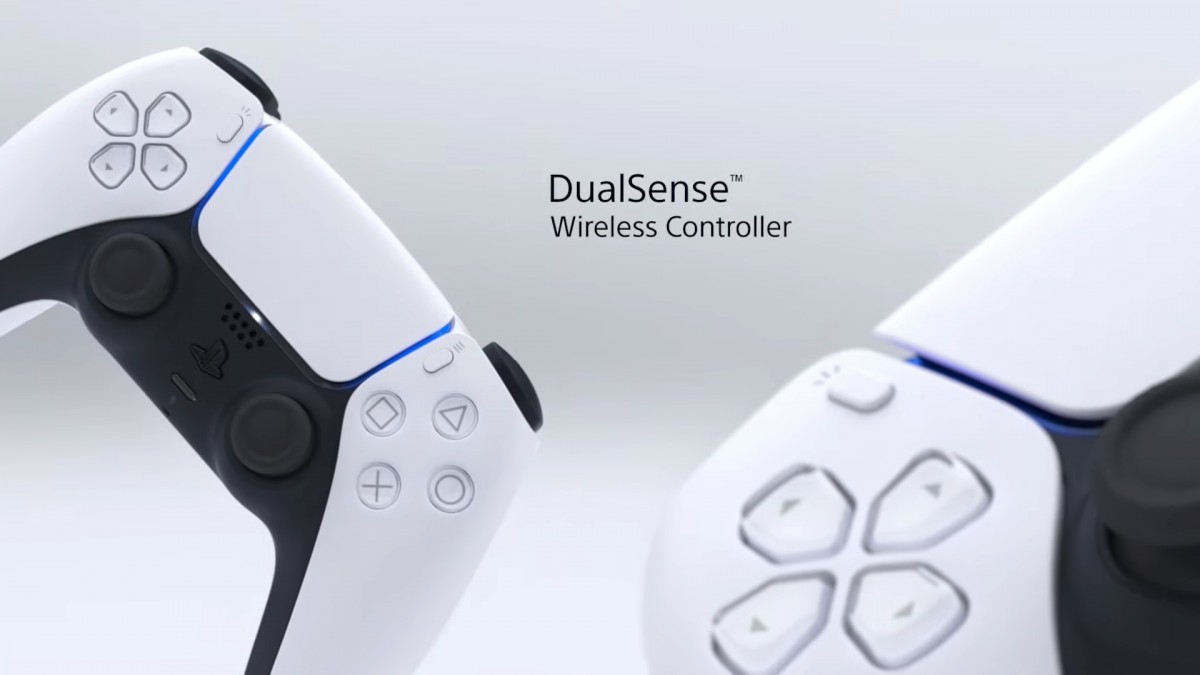 While it's a bit of a bummer that most of us likely won't be able to get either console this year, you can look at this in a more positive light. Namely, that enough units are already out there, in the hands of early-adopters that you can really get a good in-depth picture of the strengths and weaknesses of both camps.
The Sony PlayStation 5 comes in a vanilla and cheaper "Digital Edition", priced at $499.99 and $399.99, respectively. The Japanese giant put a lot of effort into a new controller design, plus more than a few proprietary internal systems for advanced resource management and spacial sound. It still has some unknowns to fill-in, particularly with its currently-disabled PCIe 4.0 storage expansion slot and some reported overheating issues and software bugs. However, like we already mentioned, availability shortages mean that most users will eventually get a shorter list of issues on their unit. Plus, hopefully, some of those legendary Sony exclusive titles will start pouring-in sooner rather than later and draw in even more of a crowd.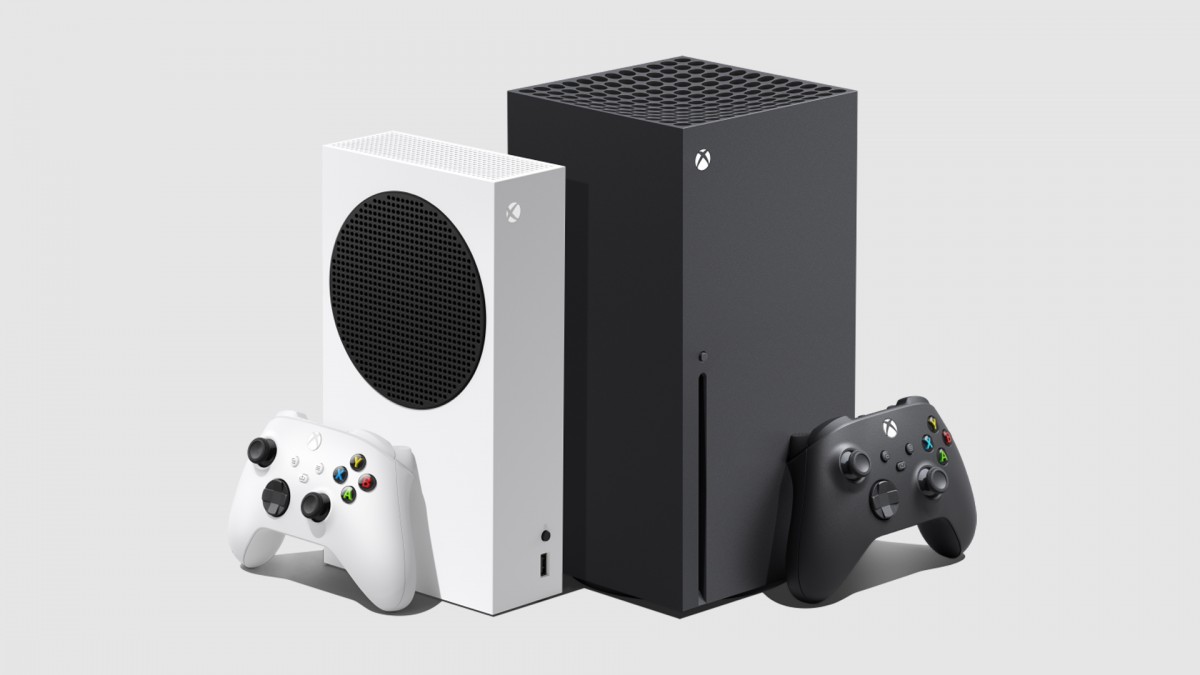 Microsoft has its own unique spin on the 9th generation of consoles. The most infuriating one is definitely the naming convention. Beyond that, however, it was very intriguing to see a roster consisting of a $500 Xbox Series X, to go head-to head with the PS 5 directly, accompanied by a notably cheaper digital-only offering in the Xbox Series S, at $300. Sure, the latter substitutes the lofty 4K performance promise for a less-impressive QHD@120fps figure, but we can't argue with that price. More important still is Microsoft's increased focus on games as a service in the very compelling Game Pass offers. A console, plus access to the company's ever-growing roster of game titles, it has been scooping-up in studio purchases for as little as $25 sure sounds like an amazing deal to us.
Buy Sony PlayStation 5 ($499 MSRP)
Buy Microsoft Xbox Series X ($499 MSRP)
Apple M1 silicon and devices
Apple's M1 silicon is monumental on so many levels. It is a shining example of Cupertino doing what it does best - being bold and a trendsetter. Well, the latter is more of a hope than a certainty, but given the company's track record and initial reactions for the M1, it seems that an irreversible mark has successfully been made on the PC realm.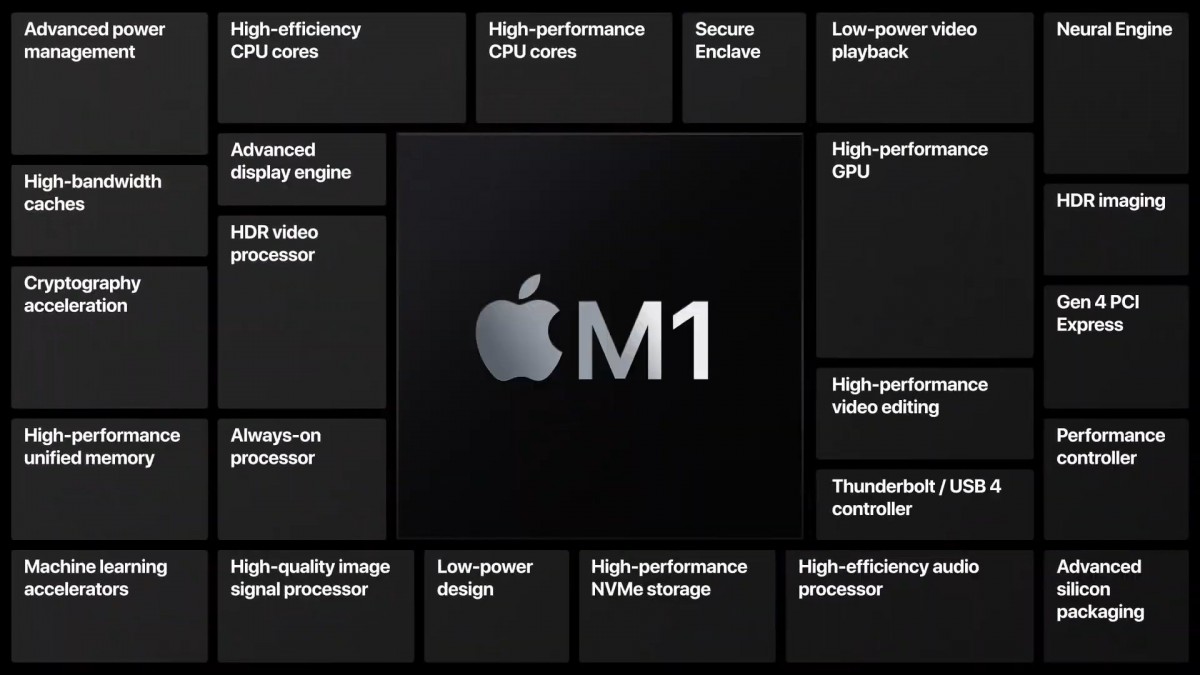 The push to ARM in a more traditional computer form factor is equal parts exciting as it is scary, though. While initial impressions of the Apple M1, as seen in the new MacBook Pro 13, MacBook Air and Mac Mini have been quite positive, cross-compatibility with Intel software and optimization of native code remain a challenge. This will likely be the case for the foreseeable future.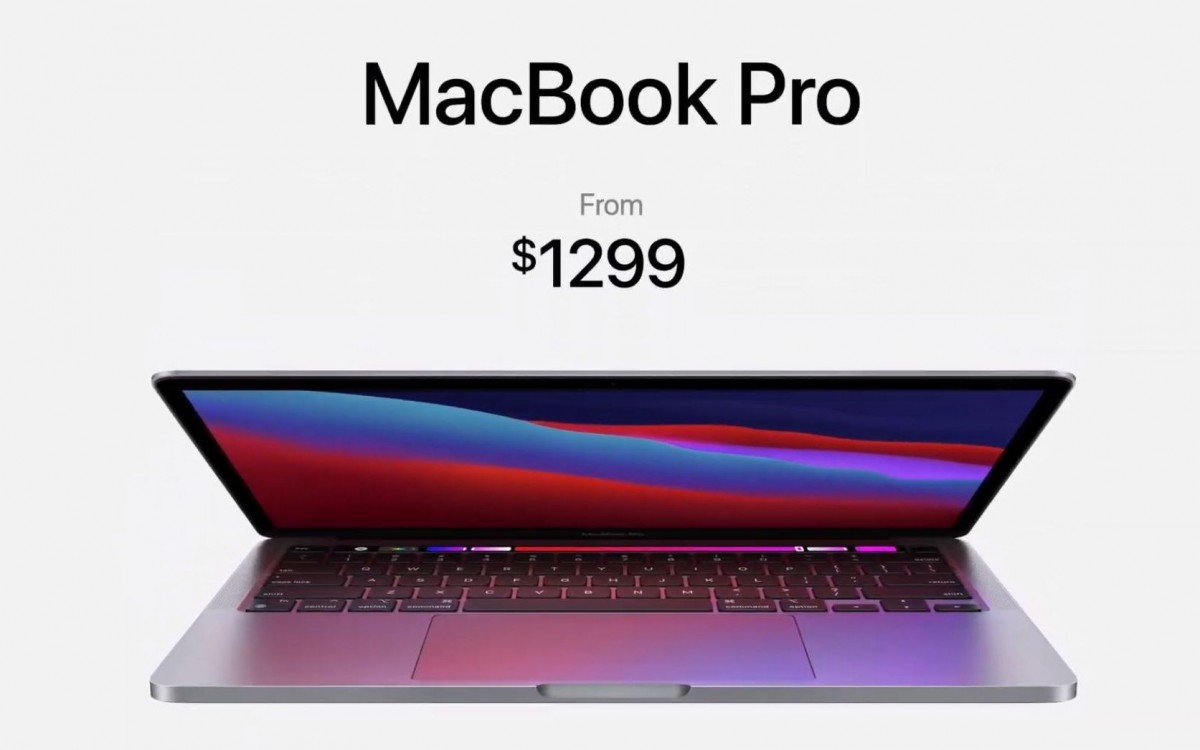 By all accounts, though, that is the price that seems necessary for the next big leap in efficient computing and all the benefits it entails, like 20 hours on a single laptop battery charge. And that's just the beginning. Frankly, if anyone can pull it off, it's Apple.
Buy Apple MacBook Air ($999.99)
Apple Watch Series 6 and Watch SE
While on the topic of Apple products, we can't fail to mention the release of the Apple Watch Series 6 and the Watch SE. The popularity of Cupertino's smartwatch has gotten so immense over the years that, frankly, it has even taken the company itself sort of by surprise. The Apple Watch maintains the prestigious title of the most popular watch ever - smart or otherwise.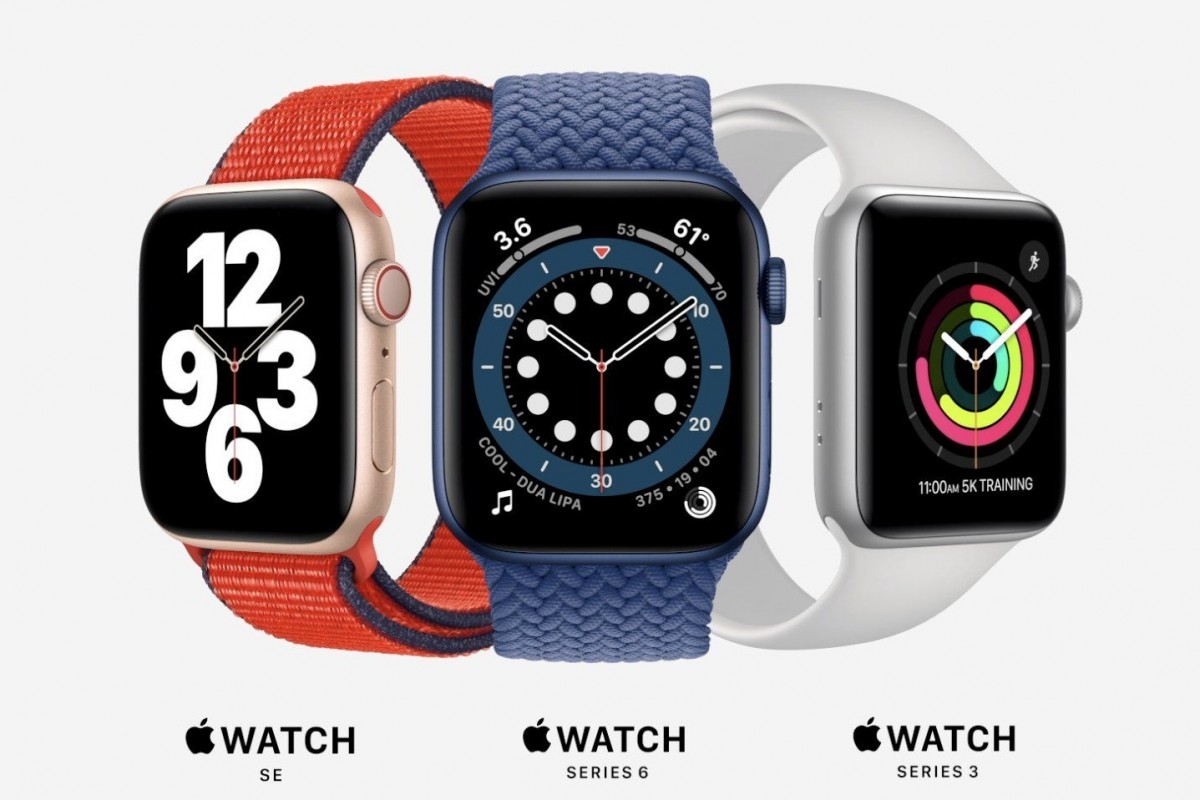 The latest Series 6 generation continues the slow and steady introduction of new features and incremental experience upgrades. Its heartrate sensor can now measure blood oxygen saturation (SpO2) and VO2 Max readings can now be estimated using a combination of tracked data, as well. The improved always-on display mode of the Series 6 is not two and a half times brighter, while the watch maintains the same up to 18 hours of battery of its predecessor. An Apple U1 Ultra Wideband chip is now onboard, unlocking intriguing possibilities for advanced close-range position tracking applications.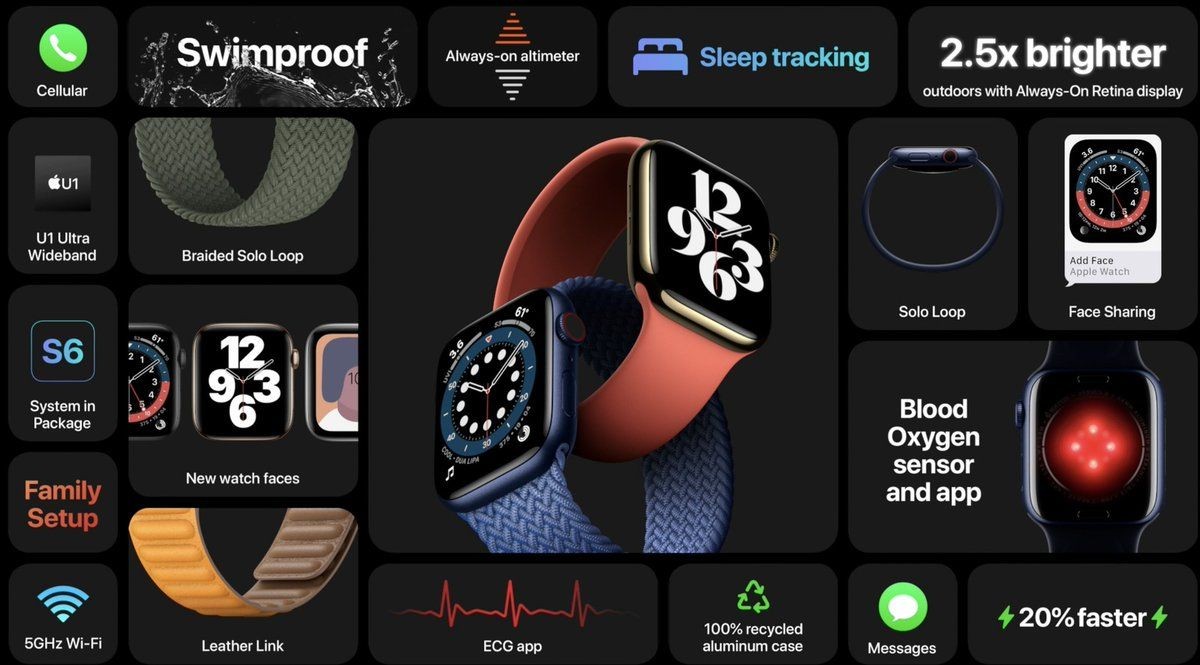 In what is a potentially even more exciting development, the Apple Watch SE is now a thing as well, mainly meant to address the fact that a 44mm GPS+Cellular Watch Series 6 will set you back a whopping $529. In contrast, the Watch SE starts at $279, which is still a bit steeper than the Series 3, selling at $199 for a base unit, but potentially worth it since the Watch SE gets the faster S5 chipset of the Watch Series 5, as well as its design and heartrate monitor, but combines those with the accelerometer, gyroscope and always-on altimeter of the Series 6. A more current experience on a budget.
Buy Apple Watch Series 6 ($349.99)
The proliferation of TWS headphones and the Apple AirPods Max
This spot on the list is a bit weird and is sort of related to Apple, but not entirely. We wanted to acknowledge the major influx of truly wireless headphone tech in 2020. Cupertino was definitely a trendsetter, as usual, in the whole process, which basically exploded after the original AirPods landed on the scene. And excitement only grew from there, to the point where basically every major player in the smartphone space now has at least a couple of TWS offers. The tech has clearly become so readily-accessible and attainable, that you can literally pick-up non-brand TWS buds for $5. Two drivers, batteries, Bluetooth chips, charging ICs and a whole lot of plastic for $5. That just boggles the mind, but has become reality in 2020.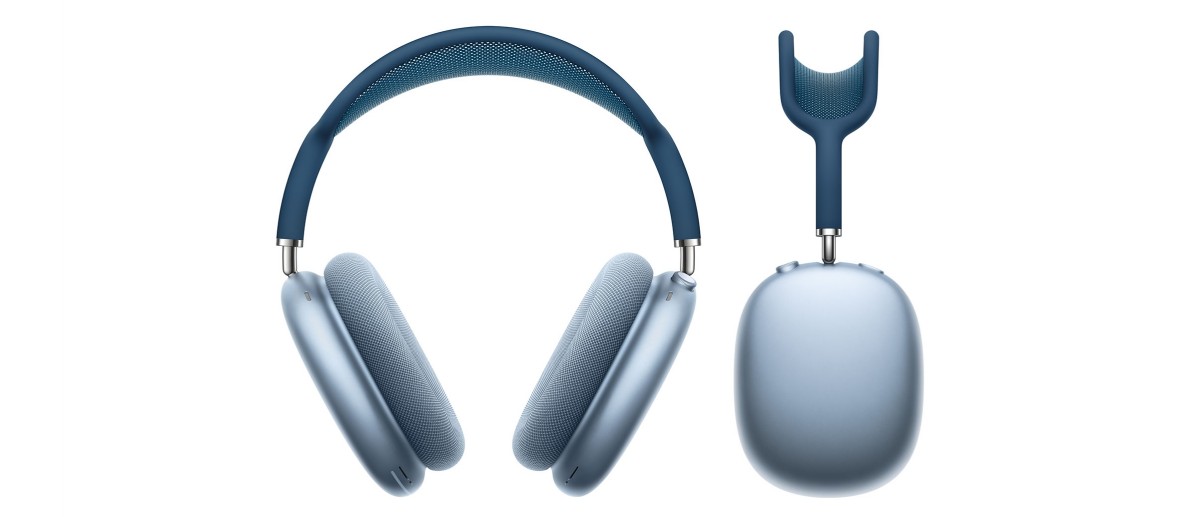 While we can't imagine Apple's recent entry into the world of premium over-ear active noise-cancelling headphones with the AirPods Max will cause nearly as big of a stir on the market, we still have to wonder about the consequences. Best we can hope for is for Cupertino to prove itself a capable catalyst yet again and spark an influx in the relatively stale premium ANC over-ear headphones niche, currently basically dominated by a handful of players.
Buy Apple AirPods Max ($549 MSRP)
Oculus Quest 2
Switching gears a little bit here, we just had to acknowledge the Oculus Quest 2 for its massive importance in the advancement of VR in 2020. Building successfully on top of the already popular and approachable first generation Quest, the Quest 2 manages to be better in every single way, including a lower starting price of $299. Never has VR been quite as attainable, from both a price and a user friendliness perspective. Units have been flying off the shelves and as major geeks ourselves, we can't help but feel overly pleased about the massive boost the Quest 2 is providing to the VR space and its future as a whole.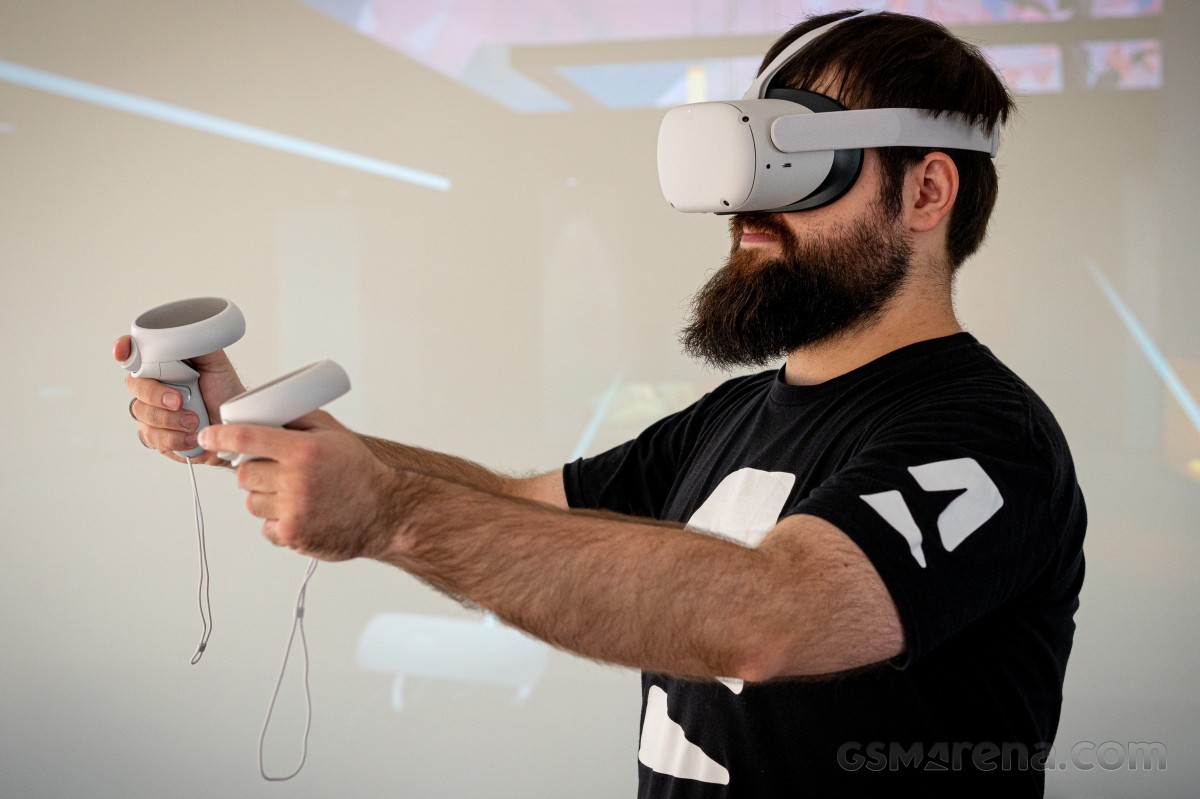 Of course, it is no secret that there is an unfortunate Facebook reality dirtying the futuristic while plastic exterior of the Quest 2. The heavily-subsidized VR hardware comes with an added price paid in personal data and various privacy concerns and honestly even just simple association with a company that has garnered an outright evil image for itself recently. Even so, we choose to focus on the positive development in the VR realm as a whole instead and the excellent piece of hardware the Oculus Quest 2 is.
LG 48-inch CX OLED TV
We went through the fancy new consoles in 2020 and the fact of the matter is that both the PS5 and the Xbox Series require a proper current-generation display to fully enjoy. We won't be going over the merits and potential downsides of OLED here, but suffice it to say that overall, the benefits of the tech currently seem to outweigh any issues massively. However, the TV form-factor is not really a perfect fit for all, especially an OLED one. Be it due to space or budget constraints or productivity versatility considerations, many still prefer a monitor-sized display.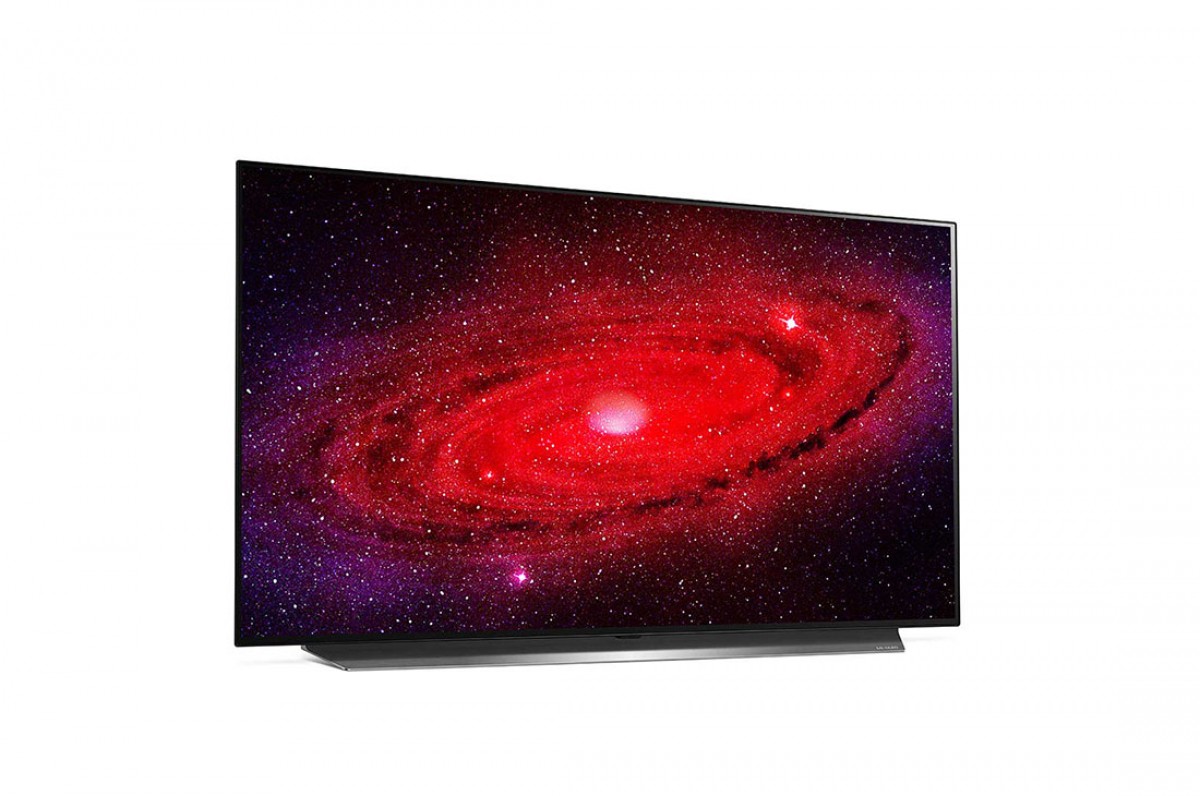 OLED and modern display tech have typically been crossing paths in the TV realm. Again, for a number of reasons. LG is finally breaking the mold with its 48-inch 2020 OLED. It is small enough to be used as a monitor, while also providing all of the benefits of LG's excellent OLED tech and processing silicon, including HDMI 2.1 with FreeSync and G-SYNC support. The latter brings industry-standard variable refresh rate to the table, which is already supported on the Xbox Series and coming soon on the PS5. Combined with the OLED48CX's 120Hz refresh rate, we can definitely see why Microsoft chose to endorse LG OLEDs as the best possible way to enjoy its new console.
DJI Mini 2
DJI has always been the mainstream user's "go-to" brand for quality drones. With the Mini 2, however, the company arguably took things one step further and basically created a "go-to" drone model, as well.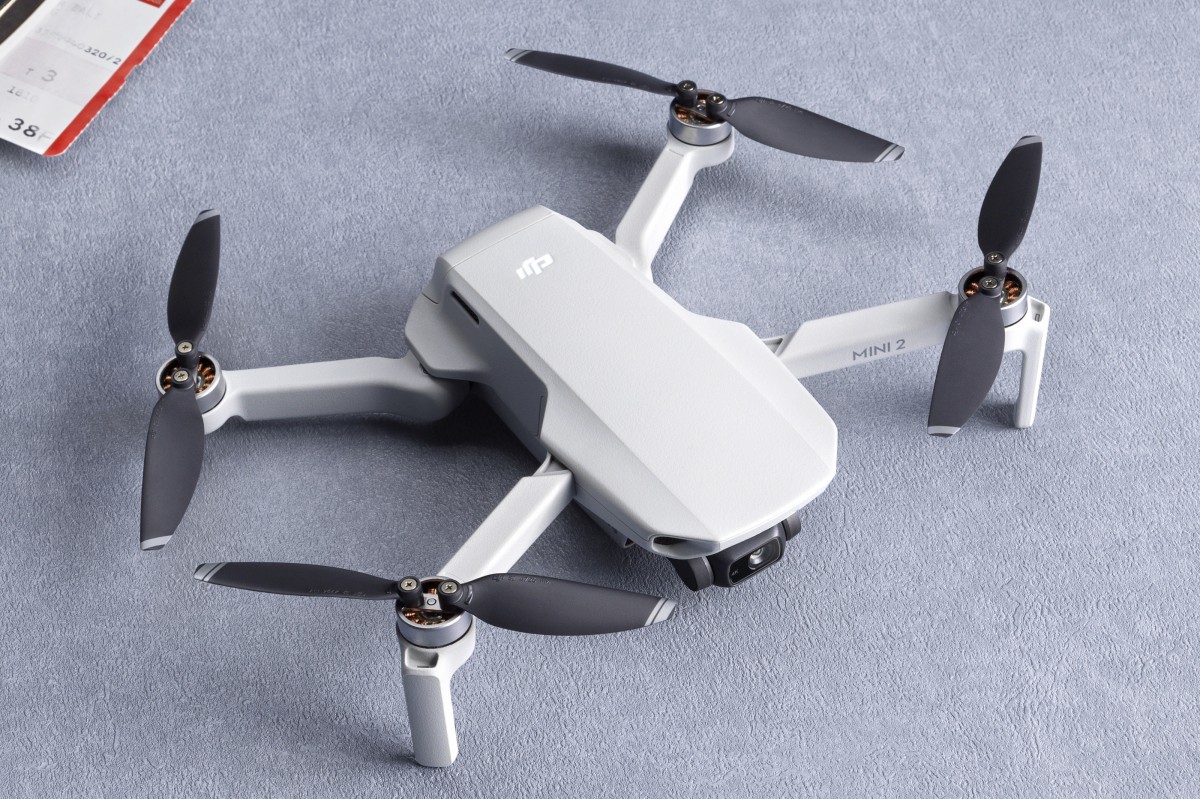 It just happens to be equipped and positioned in such a way that it combines most of the value and features DJI previously had scattered across its range. Don't get us wrong, there will always be a place on the market something like a Phantom, but as far as most average users are concerned, the Mini 2 just hits the sweet spot.
Gimbal-stabilized 4K@30fps capture, OcuSync 2 wireless communication for long-range control, up to 31 minutes of flight time, all inside a 249-gram, folding from-factor and at $449, including the controller.
Wi-Fi 6(ax) is finally becoming a thing
Wi-Fi has been around seemingly forever. Similarly, it feels that Wi-Fi ac, recently rebranded to Wi-Fi 5 has been the norm for too long now and way overdue for an upgrade. Well, that upgrade comes in the form of Wi-Fi 6 and soon Wi-Fi 6e, as well. The latter even opening-up new frequency bands beyond the tried, but woefully overworked 2.4GHz and 5GHz ones.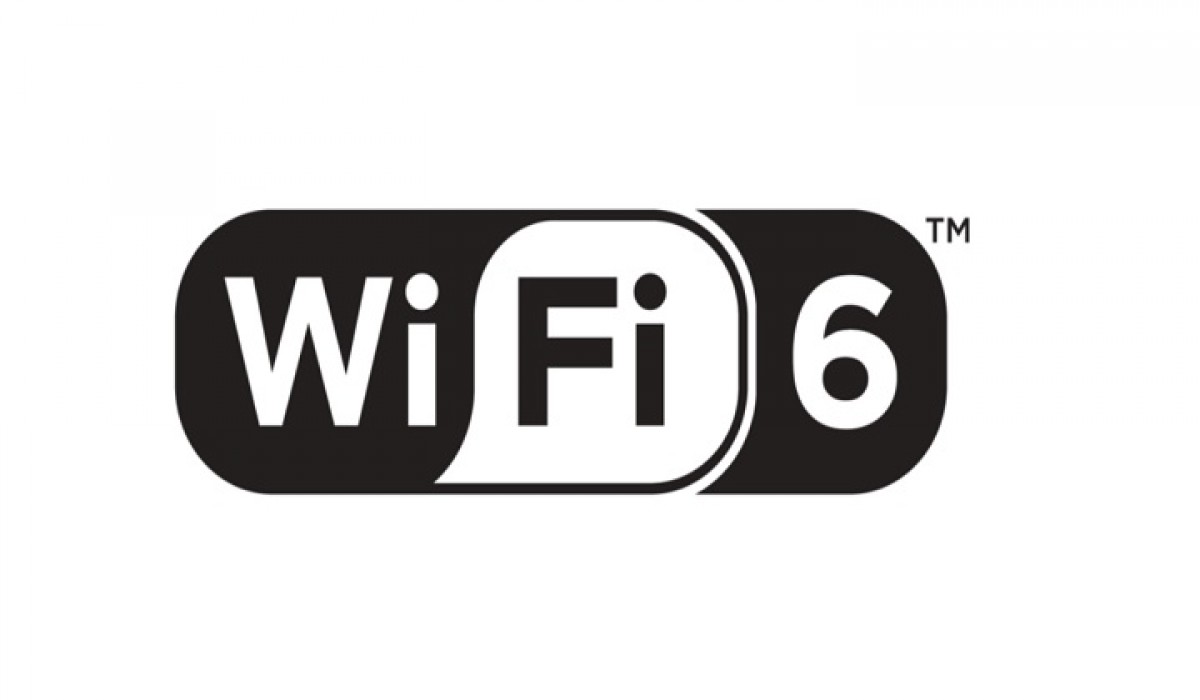 The Wi-Fi 6 standard definitely predates 2020, which is to be expected with the way its certification body typically operates. However, we chose to put it on the list since 2020 finally saw the wider availability and more attractive pricing of Wi-Fi 6 routers and gear. To point out some actual examples, we've had positive personal experience with the likes of the Honor Router 3 and the Xiaomi Redmi AX5. But, selection extends way beyond that as well. You can read all about the benefits of Wi-Fi 6 in our Honor Router 3 review.
Buy Netgear Nighthawk AX6 Router ($166.98)
Final thoughts
We could go on, since there is plenty more exciting 2020 tech to cover. However, this was not meant to be an exhaustive list and we are just sticking to our top picks, here at the GSMArena office. For a quick-fire round of sorts, shoutout to the Xiaomi Mi Band 5, Sony A7S III, Canon R5 and GoPro Hero 9 cameras, the new Google TV-powered Chromecast, USB 4 for attempting to bring some order into the realm and Thunderbolt 4.
Be sure to share with us what your non-smartphone tech highlights of 2020 were down in the comments.
R
And that has never prevented the masses from buying crappy laptops with obsolete hardware for some $350 or less when there is an option to get something twice as good for just $400 or even $375. There are people who buy older i7 laptops, just becau...
?
I don't mind about what Windows OS guys think about MacOS, what I know is that my MacBook Air M1 chipped laptop delivers a performance that cannot be matched easily by most pc's either cheaper or more expensive than the Air and the battery ...
R
Dude. That's not how you provide a source of reference. Quora is no reference. And even your reference is nothing more than a discussion. You could just google "How do you find authentic reference sources?"
ADVERTISEMENTS