Previously known as Dakota or Montana, the BlackBerry Bold Touch 9930 is just one of RIM's new lineup of phones scheduled to be released this year. And now the touch bar gets some hands-on love and the initial impressions are not what you'd call negative.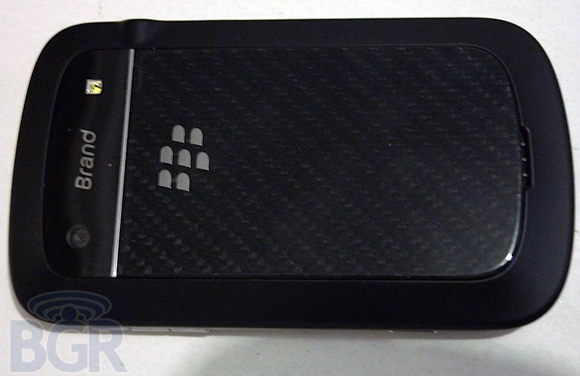 The folks over at Boy Genius Report have got their lucky hands on the Bold Touch 9930 and according to them the phone looks much better in person, than on the product renders, that leaked a while ago. Along with the good looks, the Bold Touch 9900 is reported to be very well-built, too.
Here are some photos of the early production unit. Notice the carbon back battery cover, which seems more and more likely to replace the faux leather one RIM has been using so far.
The 2.8-inch touchscreen is responsive and reportedly compliments nicely the well-proven BlackBerry keyboard. Unfortunately, there's no word on what performance the 1.2GHz Qualcomm CPU pumps out on the new BlackBerry OS 6.1, but we are ready to bet it's not a turtle.
The BlackBerry Bold Touch is headed for a June-July release, with prices and availability likely to be announced at the BlackBerry World event on 1 May 2011.
m
well blackberry phone never really about how it looks right? it all the same qwerty model with a small difference in each series.. i never understand it either.. plus it seems RIM is over confident with their phone with all those small upgrades ...
m
some people would prefer to had a real keyboard than a touchscreen one.. i would say that this phone has a nice upgrade, plus RIM has it's own lover, i'm sure there are people who would love to hear that RIm finally released 1 ghz-ish phone, and a ...
n
okay , what's the point of having small touchscreen?? soon my bold 3 will be outdated by this , and this phone is'nt much of an upgrade.. id rather get an iphone 5 than this or the torch 2
ADVERTISEMENTS