A few blurry pictures captured in the wild suggest that the 2018 iPhones will feature a bigger main camera sensor (or at least module).
The image below features what's most likely the "budget" 6.1-inch iPhone with a visibly larger camera and a relocated LED flash - no longer next to the camera.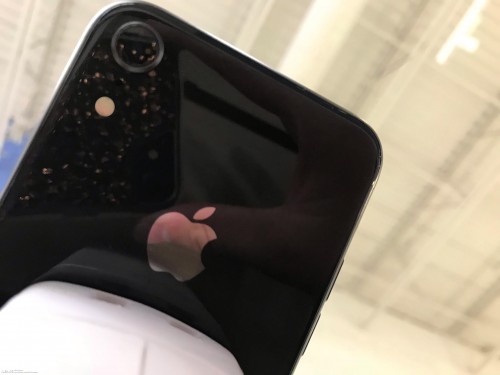 Alleged 6.1-inch iPhone with bigger single camera
A few other shots of what appear to be iPhone dummies show the 6.1-inch iPhone in Black and White, also sporting a wider camera than the current iPhone 8.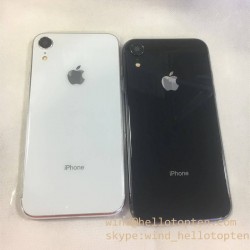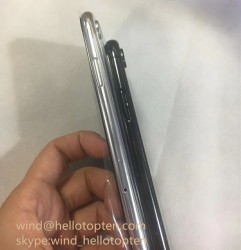 Alleged look at the 5.8-inch iPhone in black and white
The final two images seem to show the 6.5-inch flagship iPhone model and the "budget" 6.1-inch model side by side. However, rumor has it the 6.5-inch iPhone will have a triple camera on the back and the dummy pictured below only has two, like the current iPhone X.
Both phones look to have dual front-facing cameras but that could easily prove to be part of the Face ID system and not separate selfie cameras.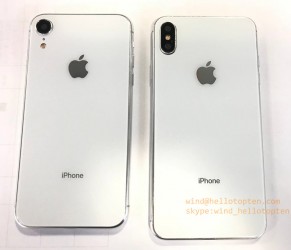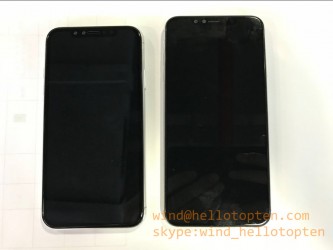 Alleged look at the 6.1-inch and 6.5-inch iPhones
We're now just about a month away from the 2018 iPhone announcements and we expect the leaks to come streaking in faster and faster. There will be a lot of speculation - here's everything we "know" about the 2018 iPhone lineup so far.
?
Im mean clearly still a good phone and camera. Just way over priced for how little it brings compared to others. But they are all sadly getting there
J
Not really. The module itself shouldn't be at that pricey.
?
Still no excuse. Especially with the price hike that made it the most over priced android phone until Sony came with the xz2p