The screen of the Huawei Mate 30 Pro will have curved sides, but its shape may be somewhat unique – this alleged image of the screen glass shows that the sides curve nearly 90°, much more than phones currently on the market.
The OLED screen is expected to have a 6.71" diagonal, which will probably make holding the phone without your palm touching the side of the screen impossible. Palm rejection has been around for a while, though, so that shouldn't be a problem.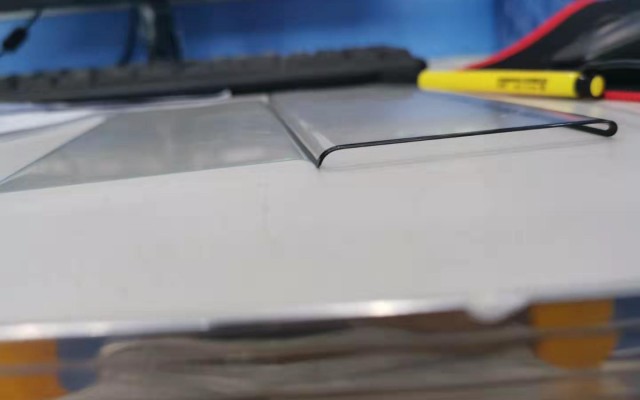 Alleged Huawei Mate 30 Pro front glass
But what will happen to the side buttons? With a screen like that, there can't be much room left (otherwise the phone will be too thick). Back in the day, the Samsung Galaxy Note Edge used the curved part of its screen to simulate buttons, e.g. a shutter key for the camera.
An insider from the Huawei supply chain recently reported that the company is experimenting with a glass unibody, which will join the curvatures of the front and back glass panes. If this is the design we're seeing, the active display may only go partway down the curve. But then the black border of the glass is pretty thin, suggesting that the screen goes almost to the edge.

Anyway, the screen will apparently have a notch and a big one at that – here's an image shared by @IceUniverse that shows the silhouette of the notch.
?
Unpopular opinion: I love curved screens. Switched from a Galaxy S8 to my current mate 20 Pro. Couldn't be happier and I don't know if I could switch to a phone with a regular flat screen.
T
Curvy screen could reduce the width of the large screen, making it more fit for your hands.
ADVERTISEMENTS