Last month a new standalone Apple Support app for iOS devices quietly became available in the Netherlands. At that moment we thought this was just the first step in a wider rollout, and that turns out to have been true. The release of the app is just slower than we'd have expected.
Anyway, today marks the debut of the Apple Support app for iOS in the US. It's already available in the iTunes App Store, and you can install it on an iPhone, iPad, or iPod touch running iOS 9 or later.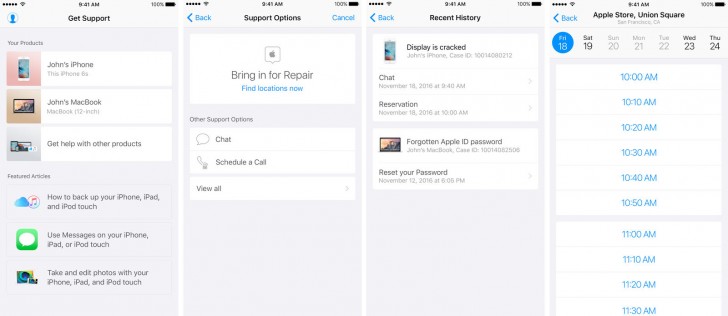 The app gives you the full list of the Apple products you own (Macs included), and lets you easily start a chat with a support rep, or schedule a support call. You can also schedule a Genius Bar appointment in an Apple Store, and see the full history of your support requests. Additionally, through the Apple Support app you're able to check out some featured How To articles, tailored to the exact products you own.
Apple says the new app will be out in other countries "in the coming weeks", so if you're not in the US or the Netherlands you still need to be patient until you can finally use it.