The first Android Q beta build leaks, reveals some of the upcoming features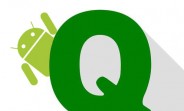 Android Pie is yet to reach anything close to mass adoption, but Google's developers team is already busy building the new Android Q. The guys over at XDA Developers have come across the earliest build of Google's upcoming OS version tested on a Google Pixel 3 XL and shared some of its features.

The build date of the ROM was just last week along with February 2019's security patch and it's up-to-date with Google's AOSP internal master. Of course, a lot of features are missing at this point, but some interesting discoveries were made nonetheless.
The first thing that came out was the system-wide Dark Theme. It can be set to trigger at a specific time of the day or just stay on permanently. The cool thing is that there's an option to force it on third-party apps that don't have a native dark mode. The guys from XDA tested it on several apps including Facebook and it worked pretty well considering the early build.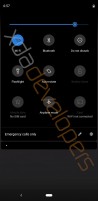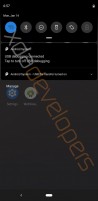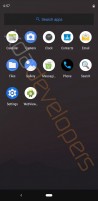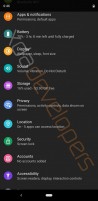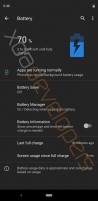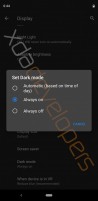 The new system-wide Dark Theme
The permissions menu is also revamped, giving you even more control over apps' access in real time. For instance, you can see each apps' permissions individually and cut off the microphone or GPS only when needed. Also, uninstalling and force closing apps are easier to do now. The information about which app is currently accessing your location can be found in the notification tray and tapping on the icon will take you to the permissions menu.
There are also traces of a new "desktop mode." In the Developer Options menu, there's now a "force desktop mode" toggle and the description says "force experimental desktop mode on secondary displays." It sounds like Google is preparing a Samsung DeX-like feature, but sadly it wasn't fully functional in the early build.
Freeform windows are making a comeback and you can launch freeform multi-window mode by long-tapping on an app icon when you are in the recent apps menu. Additionally, there are a couple of useful options like launching the emergency dialer through the power menu as well as screen capture option in the same power menu.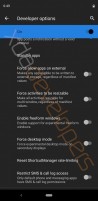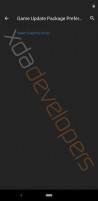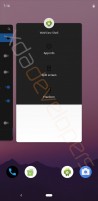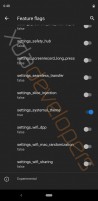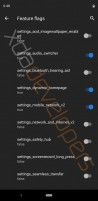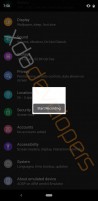 The new Developer Options menu
The Always-on display receives an additional feature - it can show your current wallpaper.
Other findings include an off switch for all sensors, additional screen lock options when a trusted device is near, added or removed, improved built-in files app and new behavior of the pop-up notifications. You can choose how long they should stay so you can read or take action.
There's plenty of development that needs to be done until Autumn this year but it's a nice first glimpse of what's to come in Android Q.
D
I have a big problem with those way too late and as you mentioned too only 3 years security updates. imo there's no excuse to release an update so late and specially for a flagship. As i said just compare the iPhone 5s from 2015, that receives newest...
Pity about Dark Theme. Windows 10 Mobile already had it since AU update from 2016. 😂🤣
ADVERTISEMENTS