The first batch of smartphones running the HTML 5-based Firefox OS have been unveiled. Meet the GeekPhone Keon and Peak - a duo of early Firefox OS-running smartphones targeted at app designers and developers to start building the upcoming OS' app ecosystem.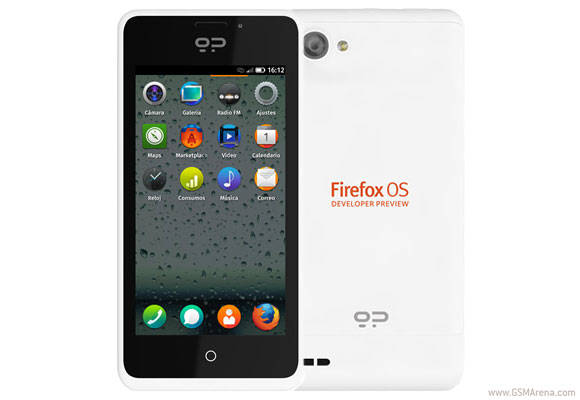 What you see above is the GeekPhone Peak, which is the more powerful of the two. It sports a 1.2GHz dual-core Snapdragon S4 chip with 512MB of RAM and 4GB of internal storage.
With a 4.3" qHD IPS display, the Peak packs an 8MP main camera with LED flash and 2MP front-facing one. The smartphone is housing a 1800mAh battery, a microSD card slot and the usual array of smartphone sensors and connectivity options.
Next up is the brightly colored Keon sporting a unique Firefox-inspired orange paintjob. The smartphone runs on a Snapdragon S1 CPU clocked at 1GHz with 512MB of RAM and packs a 3.5" HVGA display.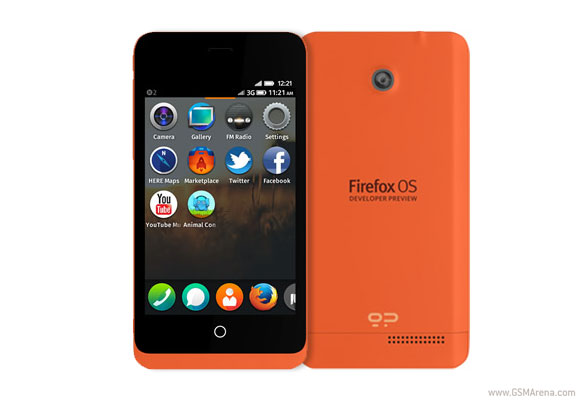 Internal storage is 4GB and despite its low-end nature, GeekPhone has thrown in a microSD card slot. The only camera is at the back and it features a 3MP senor and no flash. Under the orange back panel resides a 1580mAh battery.
GeekPhone says both Firefox OS developer smartphones will be available starting next month, but is mum on the pricing. However, judging from their specs and the budget-oriented nature of Firefox OS, they shouldn't cost too dearly.
D
The second phone below, the orange one There's 2 status bar / notification bar EPIC FAIL
V
The bottom looks like my Trophy, the top looks like iClone. I wish they copied a Sony Experia design instead, then we'd really have a contender.
W
The price for these phones will be for $150 it will be released under telefonica and it will be for both ZTE and Huawei.
ADVERTISEMENTS