The Framework Laptop is a modular notebook with easy to replace parts
San Francisco-based company Framework has announced its first product, the modular Framework Laptop. The computer features multiple modular, replaceable, and upgradeable parts that are designed to allow the user to continue using the machine perpetually.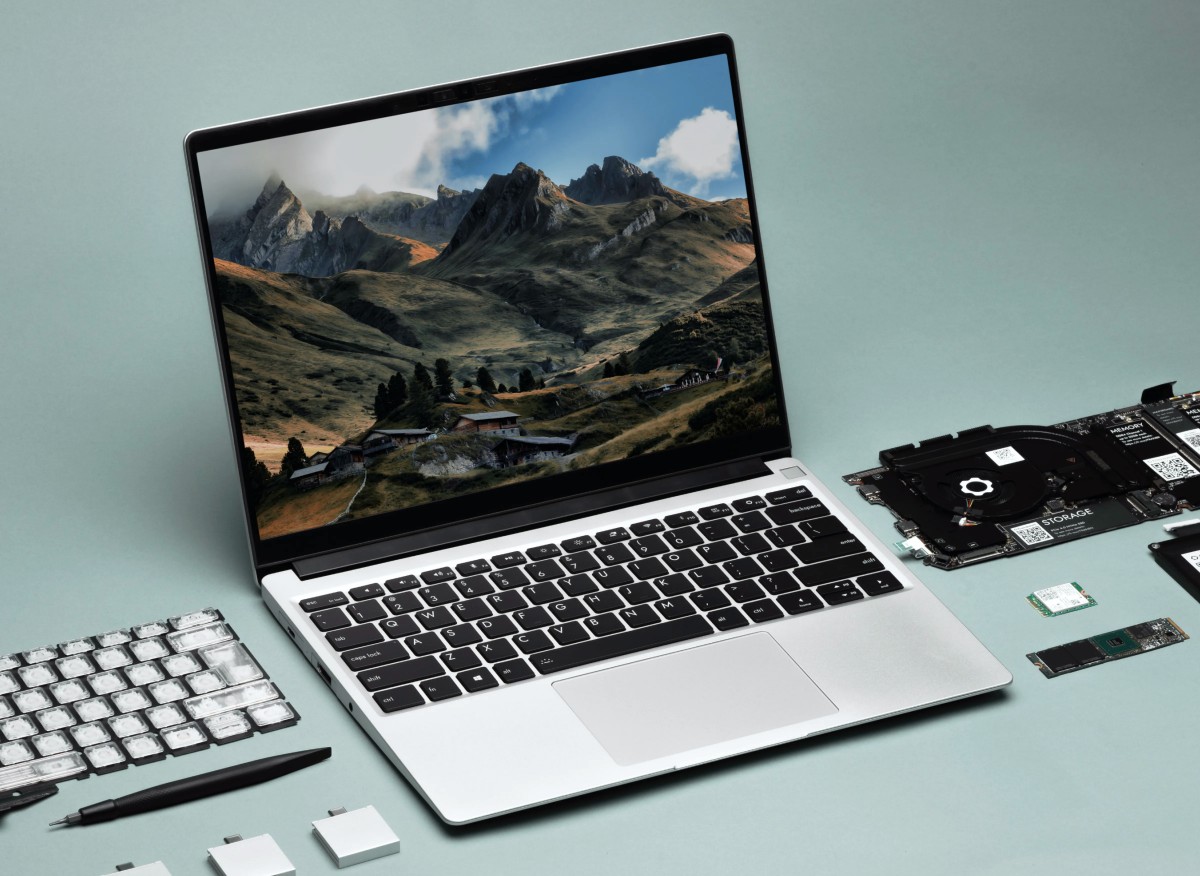 The Framework Laptop features a milled aluminum housing that's 15.8mm thick and 1.3kg in weight. It has a 13.5-inch, 2256x1504, 3:2, 400 nits display, 1080p60 webcam, 55Wh battery, and a keyboard with 1.5mm key travel. It is powered by the Intel Core i5-1135G7, i7-1165G7, or i7-1185G7 Tiger Lake processors with Intel Xe graphics.
Now this is where it gets interesting. The Framework Laptop isn't limited to the CPU/GPU combination that you get at launch. The mainboard that houses the processor is upgradeable, so it can be swapped out with one with a newer, faster processor as it becomes available in the future.
The Framework Laptop also has an Expansion Card system that allows the user to swap out the ports on the side of the laptop. You can choose from USB-A, USB-C, HDMI, DisplayPort, microSD, fast 250GB/1TB expansion cards, headphone amp, or more. You can swap them out as you please and place them on either side of the laptop.
Among other things you can change are the keyboard language and layout, color for the magnetically-attached display bezel, internal storage, memory, and Wi-Fi card. Parts such as the display, battery, and keyboard have been made easy to replace with QR printed on top so you can scan and find replacement for each part.
Framework will also allow others to build and sell compatible modules for the Laptop through its Framework Marketplace.
The Framework Laptop will be available pre-configured with Windows 10 Home or Pro installed. Optionally, you can choose to get it as part of the Framework Laptop DIY Edition, where it will be available as a kit of modules that you have to customize and build yourself with the choice of your own OS.
Framework has given a US summer 2021 ship date. Other details like specs, pricing, and pre-order timing will be released in the next few weeks.
?
Looks like and ugly Mak Book.
?
That involving you get a higher spec graphics card to have that 4k display. So to save money initially, I'm going to upgrade both 4k monitor and graphics - extra two part wasted, could've just hold it longer, save the money and get what you...
?
The answer somewhat lies in your own reply. The more and longer it on the manufacturing line, the lower the cost become. To develop a minor multi-parts cost the environments more. And face it, when it become modular the overall rigid toughness and wa...
ADVERTISEMENTS