The latest LG LU3000 is another Korea-only smartphone that we hope someday will make its way to the rest of the world. The Froyo running LU3000 packs a 3.8-inch IPS WVGA display and is capable of 1080p video recording.
The rest of the specs are pretty much standard for a high-end gadget - 1GHz TI OMAP 360 processor, 5 megapixel camera with LED flash and HDMI port. The OS ticking inside is Android v2.2 Froyo.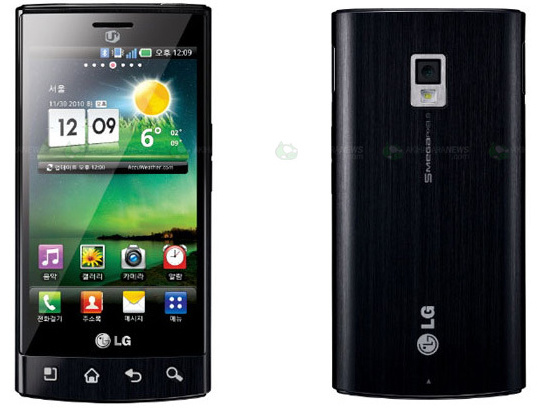 The videos below show that the TI OMAP 360 processor of the LU3000 is quite a performer and may outrun Samsung Galaxy S or iPhone 4 in some cases.
It would be really smart for LG to launch LU3000 in Europe and USA. It seems it has everything to be an excellent competitor on the market.
Z
wow, iPhone 4 stinks in comparison! I want that LG now!
l
I agree as well... I guess, that dude, deep inside thinks that he had spent all the way too much for a phone that under-performs and that there are a whole lot of phone units out there that out-performs ip4...which a lot of other people chose to...
s
"There is no best phone, only the phone that suits you best." Totaly agree with you! :)
ADVERTISEMENTS