The Google Pixel Stand accessory was announced back in October along with the Pixel 3 and the Pixel 3 XL. It was Google's first wireless fast charger, designed specifically with the Pixel 3 phones in mind.
At $79 it was definitely one of the most expensive chargers on the market, but it came with a few cool features that promised to make it all worthwhile.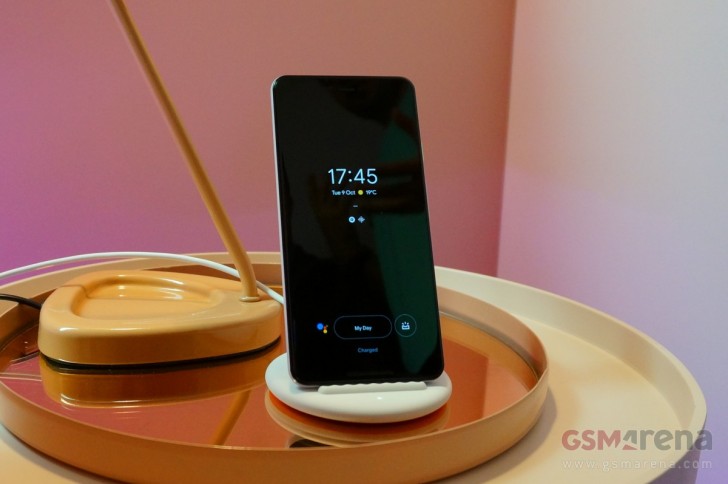 The Pixel Stand featured a custom UI that would be displayed on the phone's screen when it was placed on the Pixel Stand, which kept the clock always on, along with displaying Google Assistant, your schedule, any song that could be playing or even your photos with the Live Albums feature. A special alarm feature also gradually lit up the display as it was time to wake up.
Apart from that, the Pixel Stand also claimed support for fast charging, which alleviated some concerns of using a wireless charger. The charging speeds in our testing were actually quite close to that of just plugging in the supplied fast charger directly.
All of this sounds pretty great. Except, it rarely works as promised.
Starting from November, the same month the charger went on sale, we started seeing reports of people complaining about the charger having issues. The issues ran the gamut of notifications not showing up on the screen, the Live Photos mode not working, and the charger not fast charging.
A quick search reveals dozens of threads on reddit as well as other forums from users, with other users chiming in replies that they too are suffering the exact same issues with no solution.
It seems Google was aware of some of these issues, as in November it issued a statement that it is working on fix. This was specifically regarding the notification issue mentioned earlier. However, that was two months ago and users issues persist.
But it's one thing to watch other people from the sidelines having issues and another to experience them yourself. After working normally for the first month or so, my personal Pixel Stand has now also starting acting up.
The main issue for me is that the fast charging feature is unreliable. Putting the phone on the charger should initiate fast charging immediately. However, in several cases the fast charging is never enabled. You can confirm this for yourself because the phone shows on screen if it is charging slowly or rapidly.
Sometimes the phone starts charging rapidly, only to fall back to slow charging after a while. Sometimes it keeps going back and forth after spending several minutes in each mode.
This is by far the most common complaint for other Pixel Stand owners as well. It's hard to troubleshoot since there really isn't much you can do with either the hardware or the software. You also can't test it with other phones, either since the Pixel 3 phones are the only ones that support fast charging with this charger.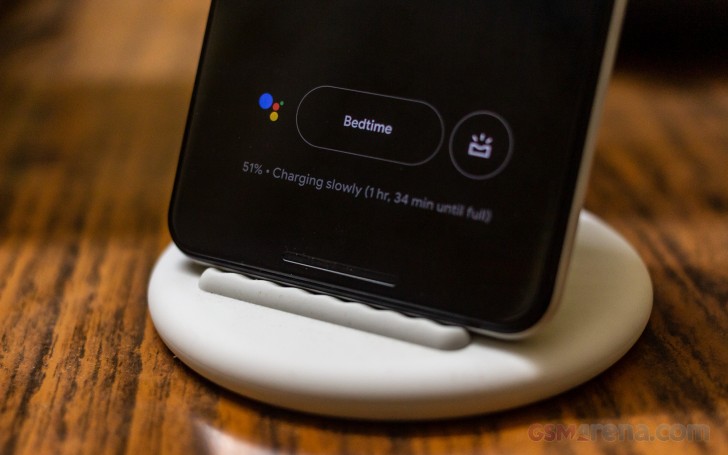 For the record, the charger will still charge other devices that support the Qi standard (my iPhone XR has been charging happily on it for weeks now) but the charging speed is slow, as it has always been for other devices.
All this brings us back to the price. At $79, this thing isn't cheap and while the extra features it offered over other chargers weren't much, at least it was something. But most of them seem to be having issues and on any given day of the week either could show up to pay you a visit.
I still think the Pixel Stand is a pretty cool accessory. But it's about time Google does something about all the issues. It's a $79 accessory meant for phones that cost upwards of $799. There really shouldn't be any room for issues of such magnitude languishing around for so long.
Note: The Pixel 3 XL and the Pixel Stand app were on their latest version at the time of writing.
?
I am a Pixel stand user. I had bought this device in Feb. 2019 in India. I started to experiencing the slow charging issue just a month later. Whenever I use to put my Pixel 3 for charging it use to show 'Charging rapidly' for a very brief period and...
?
That's not a directly relatable comment.
?
And they are no different
ADVERTISEMENT