This is the Gresso Azimuth. It's a dual-SIM phone running Series 40, it weighs 160 grams and is a whopping 14.5 mm thick. But that's not what's interesting about it.
True to its name Gresso has made this one to be up there with the absolute best in terms of quality and craftsmanship. The Azimuth has a solid titanium plate grade 5 case, which is milled and machined for 9 hours.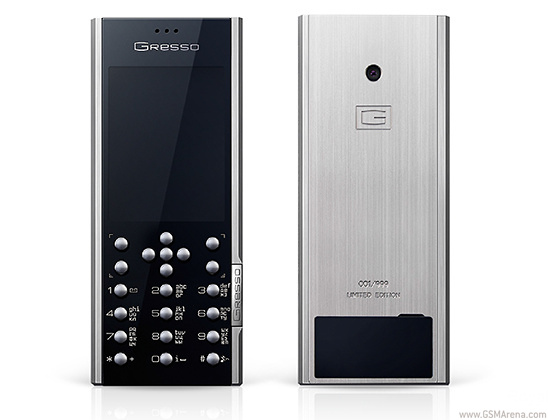 The case is then further polished directionally by hand for a total of 4 hours. What's encapsulated in the titanium case is a front-mounted mineral glass plate that has been tinted and which has precision-grilled holes for the manually-polished steel keys. The Gresso logo mounted on the right side of the titanium frame is finished in either titanium or 18K yellow or white gold.

Here's a video showing the Azimuth in the making.
The Gresso Azimuth is a limited edition and there will be only 999 units made. They will be available for purchase now but will cost you $2000 for the S40 phone enveloped in high-grade, manually-polished titanium, mineral glass, stainless steel and gold.
a
same news as the one posted 6 years ago: http://www.gsmarena.com/gresso_announces_sol_and_luna_steel-news-466.php :)
D
Nice video... but I'm not paying 2000$ for that!
P
Have a Nokia X2-01, running S40 6th edition. Must say, it's a very user friendly and resource efficient opreating system. It supports Flash which isn't even on Android as Adobe killed it. It has most of the basic functionalities in-built except for a...
ADVERTISEMENTS