The Huawei P8 has been a constant presence in the rumor mill for a few months now. The Chinese manufacturer has generated a lot of hype around the eagerly-anticipated smartphone and hints and speculations have been plentiful.
We are already quite familiar with the dimensions of the device, its upcoming release and alleged price tag and we have even seen some renders, portraying the beautiful craftsmanship of the handset, so, we were fairly certain we knew what to expect on April 15, when the Huawei P8 will be officially unveiled.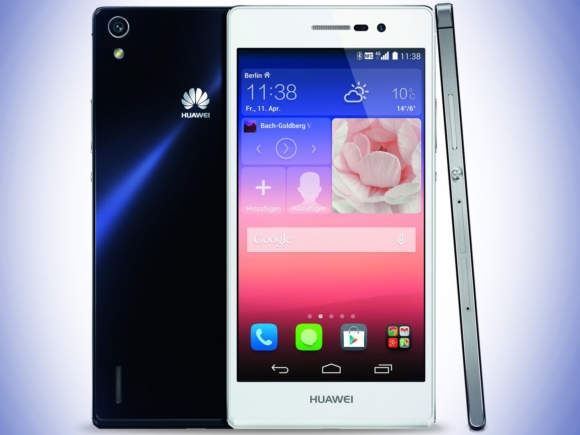 A brand new rumor, however, states that the device will not be built around the Kirin 930 SoC, as we previously thought, but will rather sport a brand new Kirin 935. We are already familiar with the Kirin 930 chip - it is based on modified Coretex-A53 cores, dubbed A53E in a big.LITTLE setup and is fund in the Huawei MediaPad X2. Information about the Kirin 935, however, is still scarce. Judging by the model, it should be an upgraded version of its predecessor, so it will probably spout the same processor cores, with a beefed-up GPU.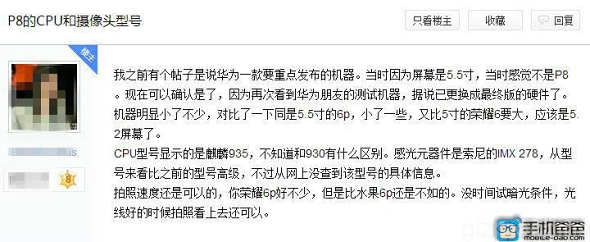 As far as we know, other specs on the Huawei P8 include a 5.2-inch 1080p screen, 3GB of RAM, 32GB onboard memory and a 2600 mAh battery, all housed in a body, measuring 144.9 x 71.9 x 6.6mm. The main camera should be a 13MP model, perhaps utilizing the Sony IMX278 sensor, but nothing is certain yet. There have even been talks of a fingerprint scanner, but we will just have to wait and see for that.
The Huawei P8 is expected to arrive in two versions, which rumors indicate might be called the standard and platinum edition. The former will reportedly carry a sub $500 price tag, while the latter will be priced around $800. We also heard of a cheaper dual-SIM P8 Lite model in the works, which could be affected by the chipset upgrade as well.
?
Good point.. I can number a lot things that makes the difference between US and none-US people.. LOL
D
Well GOD is so smart and not bastard as he did HARD work BY HIM SELF But greedy selfish business ppl from THAT EARTH which sends out work to china bcos they wont pay such high hourly rate for their homies.. Bcos they don't want give more money s...