Evan Blass - a generally reputable industry source now claims that 2016 iPhone sales will kick off on September 16. That is a bit earlier than previous generations and doesn't really leave much time for the announcement, if Cupertino desires to still stick to its historical September time frame. If September 16 does pan out, then logic would dictate an announcement event on September 6, with pre-orders kicking off on September 9.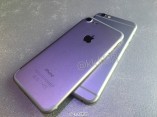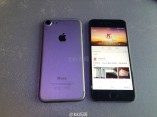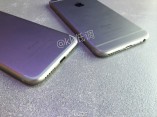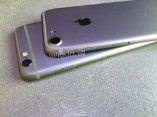 iPhone 7 shell compared to the iPhone 6s
This schedule does feel sort of rushed, and might be coming as a response to the Note7 announcement, which was pulled forward and its launch.
In another odd twist of events, a different industry source, one claiming to be close to Apple's Chinese supply chain, says the "6SE" moniker can be found on various labels and packages.
For many of you that might sound like a ludicrous idea, especially since we have been talking about the iPhone 7, 7 Plus, 7 Pro for such a long time now, but it is not one void of logic. It is already pretty clear that the next iPhone or iPhones will bring only a slight redesign to the family and a boost in performance. Sure, there is the alleged dual-camera feature, but that will likely be limited to a new "Pro" or re-defined "Plus" tier. As for the basic iPhone, it might be more of a small refresh than a major upgrade.
This would actually fit in quite well with Cupertino's rumored move towards a three-year cycle. And would thus free the iPhone 7 moniker for Apple's 2017 10th anniversary release - one that tipsters already envision featuring innovations like a glass enclosure and edge-to-edge AMOLED display.
J
If xperiaxp will cost 50 percnt less than iphone, what will u choose? Need answer thanks..🤔
s
Who cares, the front of the iPhone hasn't changed even a little since 2007.
s
No they'll just update the model, like they do the Macbook for example. They don't have numbers. They just get updated and that's it.