A mock-up of the wide-rumored iPhone 8 appeared and it allegedly reveals the final design of the phone. The phone will have no home button at all, and the fingerprint scanner is going to be implemented under the screen.
The leaked images show a dummy of the iPhone 8 that is reportedly built with the parts and components that the actual device will sport. We see a vertically-positioned dual camera setup on the back in the upper left corner; the volume rocker is on the left, and the power button is on the right, as is customary for Apple.
The front is again covered by a glass with 2.5D curved edges, but not the panel underneath it is reportedly OLED instead of LCD. The leaked images don't give us any information about that, but earlier insider reports have suggested Apple struck a deal for the delivery of some 200 million OLED panels.
Looking at the bottom, there is once again no 3.5mm connector. The speakers are accompanied by a Lightning port.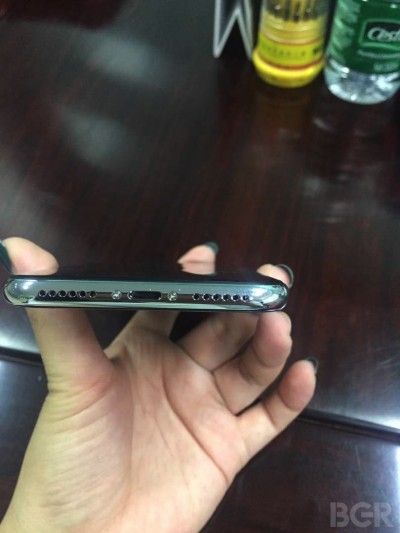 These photos also show a metallic rim around the device, reminiscing of the iPhone 4 and the iPhone 4s.
Apple usually unveils its new iPhone in September, but rumors say the actual launch may be postponed until late fall this time around because the placement of the fingerprint scanner under the front glass is proving more challenging than expected and this may slow down the manufacturing process.
N
Oh please, Samsung is using super amoled panel that is much harmer for eyes then Ips panel....
J
Those pictures cant be what the new iPhonbe is going to look like as it looks cheap in those photos
D
Good news! Be hopeful Seemingly, after N years, Apple is about to realize that cheap LCDs are a big harm to eyes and is going to use OLED - the thing that Samsung has always been doing.