The Apple/Samsung court battle is in its full swing and this week saw Apple's VPs Phil Schiller and Scott Forstall take the stand. Lots of intriguing information came out of their testimonies. To our greatest surprise not only was Apple already working on an iPad prototype when they went about conceiving the iPhone, but the first concept iPhone UI was born in the bottom corner of what was back then the iPad's prototype touchscreen.
Scott Forstall is Senior VP of iOS Software at Apple and he is one of the people responsible for the creation of all generations of iPhones, including the very first one.
In his testimony at the Apple vs. Samsung trial earlier this week, Forstall went on to explain how the first iPhone was born.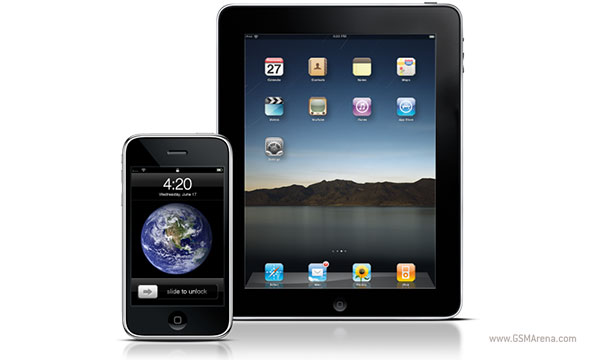 Reportedly, the engineers at Apple have been working on the iPad concept from as early as 2003 - that's fours years before the first iPhone was announced and seven years before the iPad itself was announced and released. Back then, they had set off to build "a beautiful tablet without a keyboard, without a hinge, where you have to fold it like a laptop."
In 2004, Apple's top brass was having a casual conversation about phones and it came out they all hated their phones. So, in Scott Forstall's words, that got them wondering...
"Could we use the technology we were doing with touch that we'd been prototyping for this tablet, and could we use that for a phone... So we took that tablet and took a small scrolling list... We built a small corner of it as a list of contacts.... You could tap on the contact, it would slide over and show you the information... It was just amazing. We realized that a touchscreen of the size that would fit in your pocket would be perfect for these phones."
Apple did not invent the touchscreen phone by all means. Windows Mobile phones had touchscreens way before that. LG even claims the title for the first feature phone with a capacitive touchscreen - the LG Prada, announced days after the first iPhone but released way before the iPhone made it to the market.
Yes, the iPhone was not the first touchscreen phone around but it surely revolutionized the industry, eventually leading to the demise of physical keys and keyboards. And the most amazing thing is that not only was it born off a prototype tablet, but it was the iPhone eco-system that paved the way for the iPad, which along with other tablets is now revolutionizing the personal computing as we know it.
Source
?
Point proven than you :)
?
if you call selectively picking a couple of points while ignoring the whole picture facts, then go ahead. Go ahead and ignore my points though. btw, thanks for the joke. It's always funny when fanboy trolls cant defend their points and fall back on...
ADVERTISEMENTS