The Lava Pulse is a feature phone with a built in heart rate and blood pressure sensor
Monitoring your health is always important, now perhaps more than ever. To make that a little easier, Lava introduced a featurephone with a built in heart rate and blood pressure sensor.
The aptly-named Lava Pulse costs INR 1,949 – that's $26. The sensor is located on the back, next to the camera. You put your finger on it and watch the screen for a readout (it goes without saying that finger-based blood pressure measurements are not going to be particularly accurate).
The Pulse has a 2.4" screen (240 x 320 px) and runs proprietary feature phone software. Storage can be expanded up to 32 GB if you plan to make use of the music and video player. There's also an FM receiver with a recording function and a 3.5 mm headphone jack too.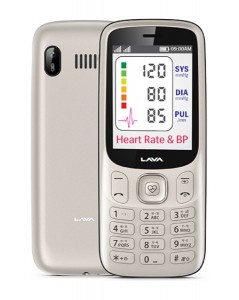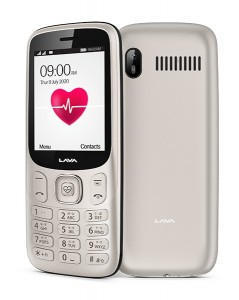 The Lava Pulse has a built-in heart rate and blood pressure sensor
The fairly large 1,800 mAh battery is enough for 6 days of use. Less if you play the pre-installed games, which include Snake. Note that this is a pretty basic dual SIM phone with dual band 2G connectivity (and no Internet, not even GPRS). It does have Bluetooth, though.
The Pulse Lava will be available in India through Amazon, Flipkart and brick and mortar stores around the country.
L
Not heart rate. Systolic and diastolic pressure are required to be accurate for diagnosis and monitoring. If you know it's inaccurate, you can't rely on it. It's like having a broken weight scale, except blood pressure is more critical...
a
A welcome feature. In the name of health every medical mafia company won't accept these innovations. Over the Time this devices will get it right.
?
It might be off by one or two heart beats per minute. Not exactly life threatening. You can't really do much about blood pressure, maybe start exercising.
ADVERTISEMENTS