The MediaTek Dimensity 820 will reach 2.6GHz CPU clocks, will power a 5G Redmi
MediaTek has scheduled an event for Monday (May 18) to unveil a new 5G chipset. The Redmi Note 10 which surfaced on TENAA may be the first phone to use it and if it's not, there's a good chance that it will be the Redmi K30i 5G instead. Redmi General Manager and Xiaomi VP Lu Weibing reposted MediaTek's announcement, lending some credence to the rumors.
The new chipset will be called Dimensity 820. We've also heard 800+, which lines up with the naming scheme of the Dimensity 1000+. Either way, the new chip will offer a performance boost - TENAA shows that the CPU will reach clock speeds up to 2.6GHz, up from 2.0GHz on the Dimensity 800.
Rumors suggest MediaTek will switch to a 2+2+4 CPU setup with two prime cores at 2.6GHz, two big ones at 2.2GHz and four small ones at 2.0GHz. The company will likely stick with the four Cortex-A76 and four A55 combo of the 800 chip (which runs all eight cores at 2.0GHz).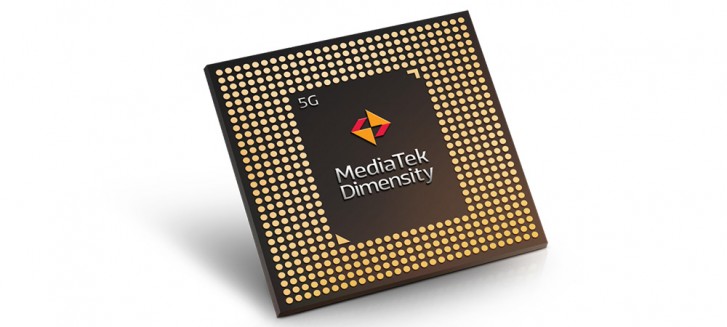 There could be more than that, of course. For example, the Dimensity 1000+ added support for 144Hz screens, reduced power usage and improved 5G and Wi-Fi 6 connectivity.
Anyway, with the new Dimensity chipset coming Monday and the repost from Lu Weibing, we expect to see Redmi unveil its first phone (or phones) with it pretty soon.
D
I don't think the exynos 992 will be any better unless they change some characteristics. Like clocking one(2 would be better) m core close to 3 GHz other 2 core at 2.2GHz or less. set the A55 speed back to 1.8GHz Use more than 12 core GPU and ...
M
Yeah thats probably the problem with samsung, the 990 has been the worst exynos compared to sd. I read somewhere the 992 is said to be more powerful than 865, but who knows at what power usage. Rdna gpus would make qualcomm work again on their gpus, ...
R
This is brilliant by MediaTek in response to SD 768G chipset. At low price, I bet the Mediatek chipsets would be more successful.
ADVERTISEMENTS