Meizu is definitely cooking something big for its next "Pro" line release. The full picture still eludes us, but most leaks hint at a Pro 7 and Pro 7 Plus handset announcement at the end of this month. We are also fairly certain that the signature feature of the smartphone pair will be a small secondary display, positioned underneath the dual camera setup on the back panel.
A few new photos surfaced today on Weibo that appear to showcase said screen in detail. One of them has it running and displaying color, which means it's an LCD unit. This is a rather odd development, since previous reports pointed to an e-ink module, providing a convenient and battery-efficient access to notifications and other widgets with small bits of information.
It seems Meizu has more ambitious plans for the second screen. One of the leaked photos even has it running a Pac-Man style game. While an LCD certainly unlocks much more functionality (selfies with the back-mounted camera while using it as a viewfinder) we are yet to see if it puts extra strain on the battery.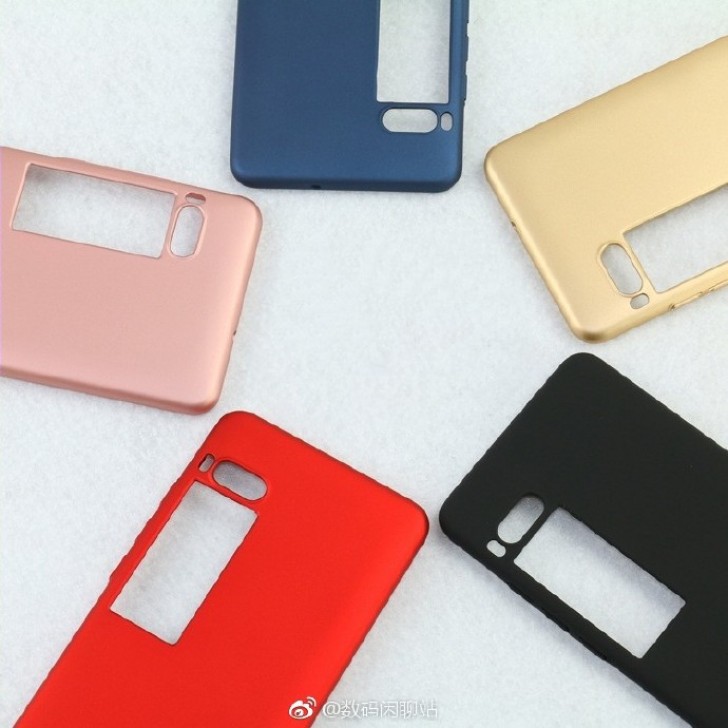 To round the leak up, it also offers a shot of five Meizu Pro 7 color options. As for other specs on the Meizu Pro 7, rumors seem to point at a 5.2-inch, 1080p main display on the regular Pro 7 and a 5.5-inch, or bigger one on the Pro 7 Plus.
A MediaTek Helio X30 chipset will likely be pushing pixels to those. There is still no word on memory. The dual camera setup on the rear is said to have two 12 MP sensors from Sony (IMX386 and IMX286). A 16 MP shooter will take care of selfies, and a 3.5mm headset jack will be available.
We can expect pricing to start at around CNY 2,799 ($409) for the regular Pro 7, go up to CNY 3,299 ($482) for higher tier versions and between CNY 3,299 to CNY 3,799 ($555) for the Meizu Pro 7 Plus.
D
The use of the small screen as a viewfinder for rear-camera selfies is really cool. But the lack of an OLED panel (for better battery life, especially if it's an Always On Display) and the Mediatek chipset is a huge turn-off.
ADVERTISEMENTS