ASUS is already selling the new Padfone Infinity 2 in Europe. More specifically, the phone and Padfone Station dock are now available for purchase is Norway. There, the combo is sold for 6295 NOK (€770).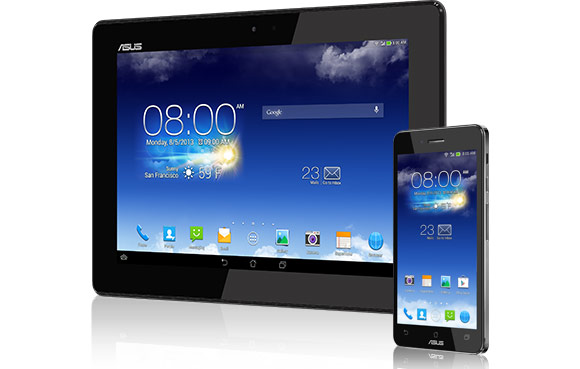 This marks the smartphone's debut on European soil, alas the company hasn't shared any official release plans for other countries. The debut of the new Padfone Infinity 2 in Norway though, is a good sign we'll start seeing the device march its way forward to more European markets soon.
The ASUS Padfone Infinity 2 builds on the older Padfone Infinity model with an improved performance department. The new version rocks a Snapdragon 800 chipset with quad Krait 400 cores running at 2.2Ghz. It's built around a 5" full HD Super AMOLED display, while the Padfone Station rocks a 10" 1080p display (like the previous version).
v
I've one asus padfone 1 since Juin last yr and till now what i can say? Performance more than better. Now I'll change for this new Infinity 2 released in Taiwan last September, just because the increase made by ASus in this device with such a process...
l
never buy this SHI* from ASUS. you get the phone and for 3 months you get Updates for Bug fix. and its done. You will never get Android OS update. I have Padfone2. was happy when i was receving updates (JB 4.1a. JB 4.1b, JB 4.1 SHI*) we did not even ...
?
Very sad to read your experience... Asus has a pretty bad fame with customer support... I own an Asus Notebook, and it is really good, though I wouldn't count on sending it back for repair even on warranty... I really wanted the Asus Padfone in ...