The new iPad Air could be cheaper but more capable than its predecessor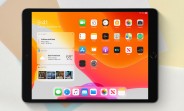 DigiTimes has reported that Apple is spinning up its supply chain to produce new ARM-powered MacBooks as well as new tablets. The company reportedly expects sales in both product categories to pick up this year compared to 2019.
The new iPad Air, with a 10.8" screen this time, is said to be adopting the iPhone SE strategy – matching an affordable price with a powerful chipset. Possibly the Apple A13, the chip at the heart of the $400 iPhone SE (2020), though there are some conflicting reports on this.
The iPad Air (2019) uses the A12 chipset and starts at $500 for the 64 GB model. The vanilla iPad 10.2 has an ancient A10 chipset and goes for $330 currently. So, the 2020 Air price tag should fall somewhere between those two.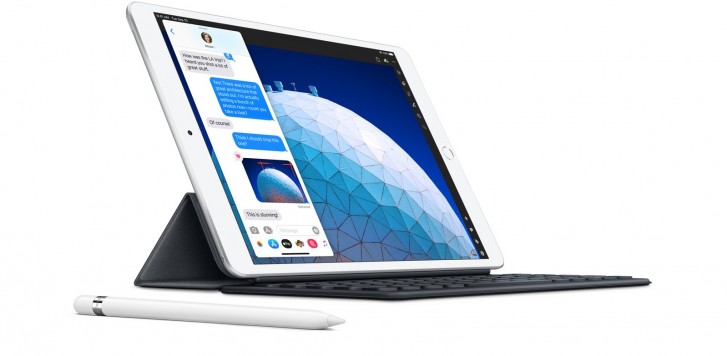 The current iPad Air (2019) with a folio-style keyboard
Much has been said about the new Air. It may be the first non-Pro to drop the Lightning port and adopt USB-C instead. Another Pro feature connected to the new model is the possibility of supporting the Magic Keyboard.
If you're in the market for a new iPad mini, that's coming next year, says Kuo. Interestingly, he also reports that the iPads will be bundled with 20 W chargers, unlike the iPhones which may soon come with no charger at all.
As for Apple's laptops, 13" models of MacBook Pro and MacBook Air, both powered by Apple chipsets, are allegedly in development, set to release by the end of this year.
A
Apple products are very expensive as compared to samsung and Huawai
r
Do you play games or use the iPad for video editing? If yes to one of the questions than you should consider it. In the house we have an iPad 2018 / iPad 10.2 / iPad Pro 10.5 / iPad Air 3rd Gen and they all feel zippy in normal use and play all...
B
So I have the iPad pro (13.5/10.5) version so I'm interested to know from the savvy iPads expert on here ... should I purchase this new one ? Or am I good with the one I already have ? Is there a major difference? ...or is this a propaganda to get us...
ADVERTISEMENTS