The new Razer Blade laptop is lighter, more powerful and cheaper than its predecessor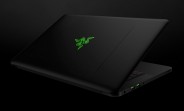 Today Razer announced its all new Blade gaming laptop and as you could expect, it is now more powerful than ever. However, what you might have not predicted is that it is also cheaper. The compact laptop comes with a 14.0-inch IGZO QHD+ display with LED backlight and capacitive multi-touch. It is encased in a precision cut CNC aluminum chassis that is just 0.71 inches thick. It is also surprisingly light at just 4.25 pounds.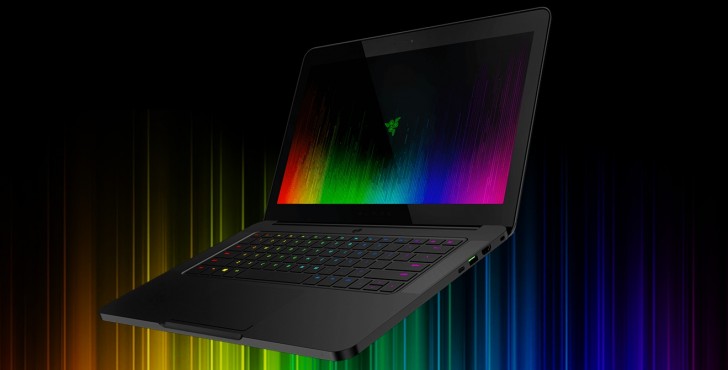 But, as with any Razer product, the real treat is what lies inside. The new Blade is powered by the latest sixth generation Intel Core i7 quad-core processor and has a dedicated NVIDIA GeForce GTX 970M GPU with 6GB of video memory. The specs sheet continues with 16GB of fast dual-channel DDR4 RAM and up to 512GB of SSD storage of the PCIe M.2 variety, also extremely fast. And blazing network communication is ensured by a Killer Wireless-AC module. It is powered by a built-in 70Wh battery and comes with a compact 165W charger.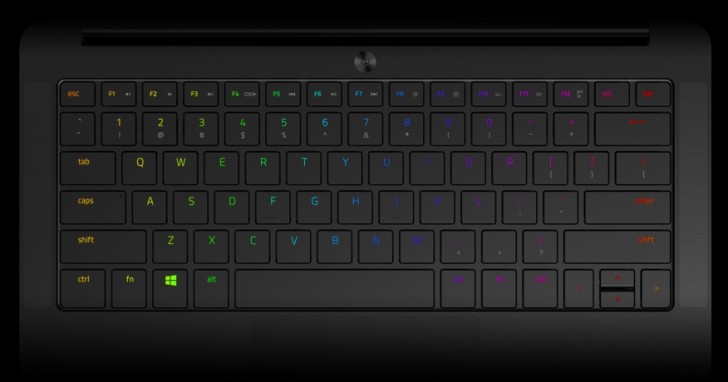 Other notable features of the model include a USB Type-C port, which houses a Thunderbold 3 connection for speeds of up to 40 Gbps, as well as a DisplayPort, all under one roof. In addition, there are also three USB 3.0 ports and a dedicated HDMI 1.4b interface. Naturally, you also get Razer's stunning Chroma keyboard with 16.8 million color options for each key backlight and Razer Synapse technology for advanced key remapping and macros.
As an extra bonus for a true gaming experience, Razer is also promising a new external GPU extender for the Blade. Called the Razer Core, it will allow you to easily add a desktop GPU and and extra four USB 3.0 ports and ethernet to the laptop, all with just one cable.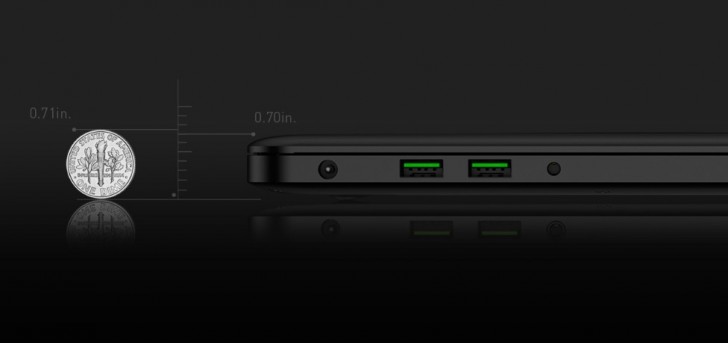 Pre-orders for the impressive laptop kick off today and as already mentioned, it is now more affordable than ever. Previously costing $2,399 for a QHD+, the Razer Blade now starts at $1,999 for the 256GB model and $2199 for the 512GB one. Shipments are expected to start in April.
N
Do you want to build snowman?
?
No, not a mechanical keyboard (and, no, not a stupid question). To get a mechanical keyboard you generally need to be the much larger 17 or 18 inch gaming laptops. For those who don't mind the size and the footprint of these gaming beasts, that sor...
?
I'm pretty sure that I'm not stupid just because asking that. And I've seen a news headline about a MSi laptop with a Cherry MX-switch keyboard built-in. It was some upcoming MSi laptop, go ahead and Google it - before unnecessarily calling people st...