The Motorola-made Google Nexus 6 has been granted some water resistance, matching the Moto X (2014).
And although Google doesn't point the water resistance out on its product page for the Nexus 6, Motorola does.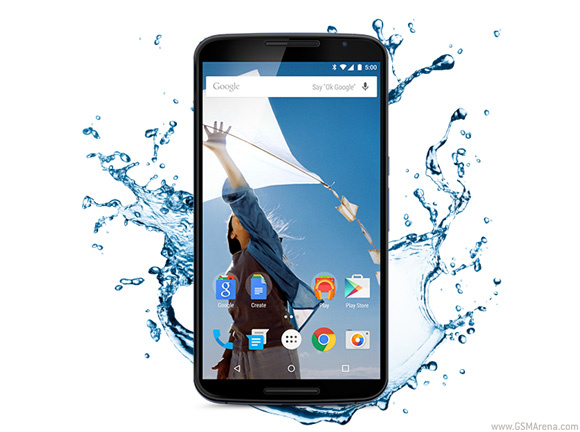 Under "water resistance" on Motorola's page it just says Yes which doesn't give a clear indication of what liquid torture the Nexus 6 can handle. We're guessing splash damage and not full-on immersion thanks to a water-repellent coating, which Motorola has been known to apply.
Nonetheless this is a great addition and marks the Nexus 6 as the first of 6 Google-branded devices to have the feature.
The Motorola Nexus 6 premiered yesterday with a 5.96" AMOLED of QHD resolution, Snapdragon 805 with 3GB of RAM, 13MP camera with 4K video recording and Android 5.0 Lollipop - it will cost €569 (32GB) and €649 (64GB).
?
Look at the specs and hardware compare both then talk about price
?
32gb Nexus 5 was $400... can't compared 16gb nexus 5 to the 32gb nexus 6...
ADVERTISEMENTS