As most of you know, the Nokia X6 stepped outside of China as the Nokia 6.1 Plus with stock Android 8.1 Oreo running out of the box and it was the first HMD Global smartphone with a notch.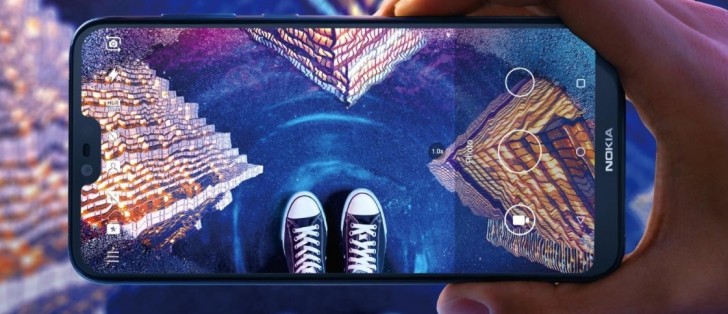 Some could live with the notched look, but most chose to save themselves the eyesore and used the option that lets you hide it. Unfortunately, the latest August security patch removed the toggle.
Of course, that sparked the customer's dissatisfaction in the Nokia forums and a staff member said that Google forced them to do so without giving any further explanation. We can only assume why Google wants that feature removed but our best guess is that it causes issues with some apps.

The Android One platform is meant to give you vanilla Android experience and Google holds a tight grip on the manufacturers participating in the program. The notch switch might not seem like heavy customization, but it might get in the way of future updates.
For example, the newest version of Android, 9.0 Pie has native notch support that lets you hide it and since the Android One devices are due to get the latest installment of the OS, the Nokia 6.1 Plus will receive the notch toggle back eventually. Or we hope this would be the case.
In the meantime, you are stuck with the notch whether you like it or not.
UPDATE: Juho Sarvikas, company's CPO, has tweeted that they will bring the notch toggle. However, no other details have been given like when and why did they do that in the first place. He is either talking about an Android 9.0 Pie update or they have come to an agreement with Google. Either way, we hope users won't have to wait too long to get their setting back.
Just to close the "notch gate", we will enable setting to black out notch on the Nokia 6.1 Plus.

Have a great & relaxing weekend everyone! 🏖️ #nokiamobile

— Juho Sarvikas (@sarvikas) September 7, 2018
d
There are many free apps which can hide your notch toggle on Nokia 6.1.
g
the article say Nokia Phone, but what i see is a Vivo? or Oppo? or Huawei? or Lenovo? or Asus? or HTC? i'm not really sure, maybe it's an iPhone X?
Use an app if you wanna hide notch.
ADVERTISEMENTS