Most recent Nokia phones use Gorilla Glass by Corning to protect their screens from scratches and cracks (as do most smartphones out there). The latest Nokia 8.1 skips GG in favor of another brand of strengthened glass – Dinorex by NEG.
NEG is a Japanese company (Nippon Electric Glass) and uses a similar process to Corning – depositing potassium ions on the surface of the glass to toughen the glass. It's already used by several phones including models by ZTE (e.g. the nubia Red Magic Mars), Meizu and BQ.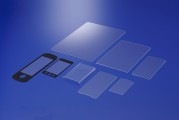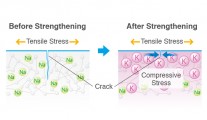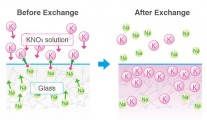 Dinorex is designed for mobile devices • How strengthened glass works
While Corning is dominant, there is some competition. For example, Sony has used Dragontrail glass by Asahi in the past. There are a few phones from Samsung, TCL (BlackBerry and Alcatel) that use it too.
?
What part of it goes through a similar process to strengthen the glass that gorilla glass goes through do you not understand? Stop bitching.....
S
I do start loving the Stock android after getting my Nokia 8.1. It is really amazing.