Only a month ago around 1.5 million apps were downloaded from the Ovi Store each day and now the downloads per day reach 1.6 million. That sure sounds impressive. But the App Store could only laugh at the Ovi Store.
During the premiere of the new iPhone OS 4.0 Apple announced that over 4 billion applications have been downloaded from their App Store to date. So, if Nokia users don't speed up the Ovi Store will need nearly 7 years to reach that number.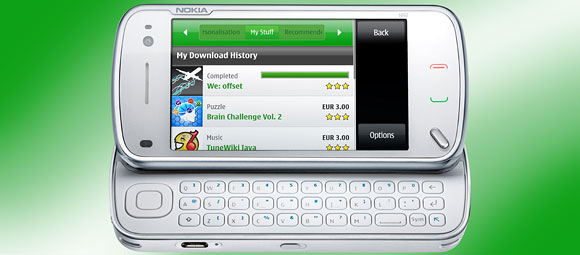 Currently, there are over 100 devices compatible with Nokia's Ovi Store and more than 60 of them run Symbian. The most active visitors of the Ovi Store are the owners of some of Nokia's most recent smartphones (such as N900, X6, 5530 XpressMusic, 5800 XpressMusic, N97, N97 mini, E72 etc.).
The Ovi Store is accessible in more than 80 countries and 66 operators in 19 of them have enabled mobile billing with the Ovi Store. That allows customers to pay for the apps they download without using any debit or credit cards. In this case the purchase amount is charged to the customer's monthly phone bill.
The Ovi Store is available in 30 different languages and most of the customers can pay for the app they purchase using their local currency.
All that certainly helps Ovi Store app downloads grow. But still not fast enough.
r
how i buy paid apps from bangladesh,cause credit card is restricted to use localy only
E
Why in hell did Nokia decided to release OVI Store only to Nokia devices? This sad decision surely killed Symbian chances to have a decent centralized repository of its own. I don't need to be an economist to see that this scared away many new and ol...
N
We would recomend the Nokia team to begin developing the social networks faster!!