As you might have heard, Chinese OEM ZTE is gearing up for an announcement event on January 18. This official info just happened to coincide with a set of fresh new leaks, concerning two upcoming devices – the Nubia Z11 and Nubia X8, so we just put two and two and naturally assumed that the pair would be the star attraction at the show.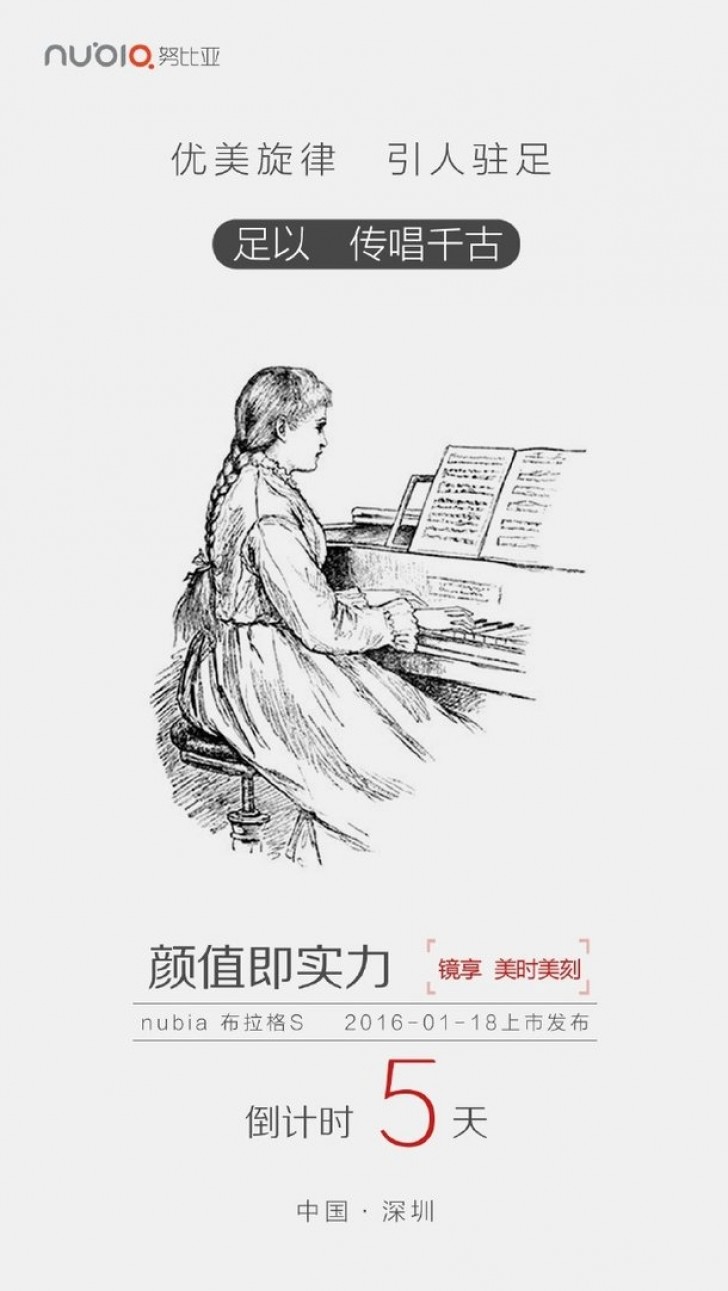 A new company teaser, however, suggests otherwise. It pertains to the same January 18 event and features no mention of either the Z11 or the X8. Instead, it talks of yet another new device, dubbed the Nubia My Prague S. We haven't really heard of said model up until now. But the title alone suggests it is a successor to the ZTE Nubia My Prague, released back in August 2015.

We can only assume that the "S" model will follow in its footsteps and offer a combination of style and mid-range performance. The original My Prague has a 5.2-inch FullHD AMOLED display and is equipped with a Qualcomm Snapdragon 615. The camera setup consists of a 13MP main shooter and an 8MP selfie one. It is offered in either a 2GB RAM + 16GB storage option or a 3GB plus 32GB one, respectively. Also, it was marketed as the OEM's thinnest smartphone, with a 5.5 mm profile.
In the absence of other information on the Nubia My Prague S, it seems we just have to wait for the announcement to see how well ZTE has managed with the successor.
?
I'll go easy on them. Whoever named that thing was obviously a foreigner :)
D
The slogan is even funny