The Olympics Committee bans GIFs, Vines, and live streaming of the games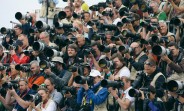 With the rise of livestreaming apps and GIFs becoming easier to produce, the Olympics Committee has updated its rules for the 2016 Games taking place in Rio, Brazil.
Olympic Material must not be broadcast on interactive services such as "news active" or "sports active"
[ban from putting the games as On Demand content]
… additionally, the use of Olympic Material transformed into graphic animated formats such as animated GIFs (i.e. GIFV), GFY, WebM, or short video formats such as Vines and others, is expressly prohibited.
"Broadcasting images via live-streaming applications (e.g. Periscope, Meerkat) is prohibited inside Olympic venues." These rules apply to media that are present and reporting the games from the venue. Media outlets are not allowed to do any live broadcasting from the venue, everything must be pre-recorded and broadcast later.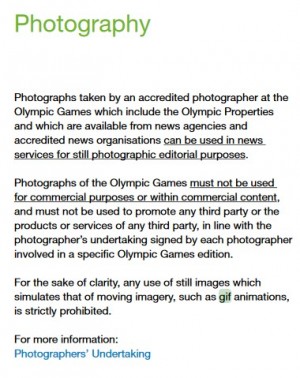 There is even an entire PDF of 23 pages with visual guidelines as to how the media should report about the Olympic Games. Most of them suggest that no media outlet is allowed to use the Olympic Rings logo on their microphones, TV broadcasts, or otherwise. They must use their own media logos.
These are rules intended for media, and the Olympic Games are a worldwide event. You bet your ass there will be GIFs galore once the Games air on TV.
If you have your own media outlet online though, make sure you follow the correct guidelines so no one gets in trouble with the Olympics.
Source (Media rules) (Social Media rules)| Via
D
Wtf...? It's not like they'll make all the funny/inspiring things for us. Is this to retain the revenue? If so, they shouldn't have a spending race with each city that gets the privilege.
?
Athletes wants the crowd and support, Olympic committee wants money. Complete conflict of interest. Olympic is no longer about sport spirits anymore, it's commercialized.
D
boycott it, let the ratings drop, let them hear your voice, don't go to these stupid events, enough with milking people already