If the OnePlus 3 got you hyped, but you don't really feel like spending EUR 400 on a new handset, as competitive a pricing as that may be. Or, perhaps, 5.5-inches are just a bit too much for your pocket, OnePlus still has you covered with the OnePlus X right? Well, as it turns out, no.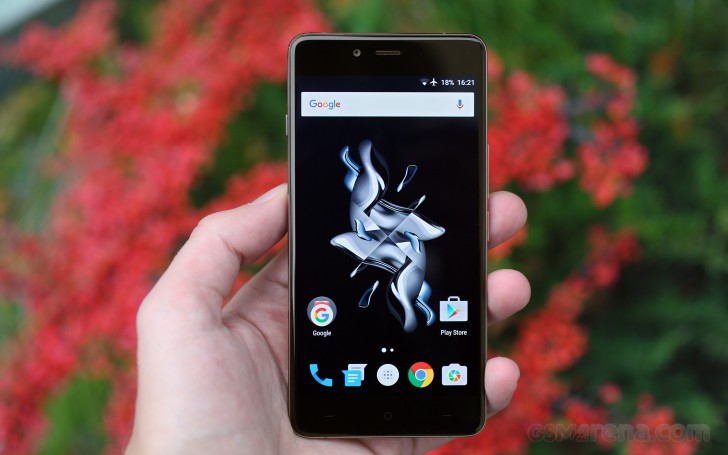 The device is not only marked as out of stock in the official store, but some Forum users, who have already ordered the handset have also shared a rather troubling notice. It states clearly that OnePlus has no intention of producing any more OnePlus X units for the time being. Apparently, the shortage in stock is so bad that OnePlus can't even fulfill its existing orders and is forced to offer a $10 coupon and a refund instead.
The OnePlus X can still be found through some other vendors and unofficial channels, so, you might have a chance to get one, albeit probably by paying a premium. Another positive note is that the OnePlus 2 is still available, if you are willing to settle for that. However, this does not change the fact that it is sad to see the company's sole mid-range offer discontinued after only a few months.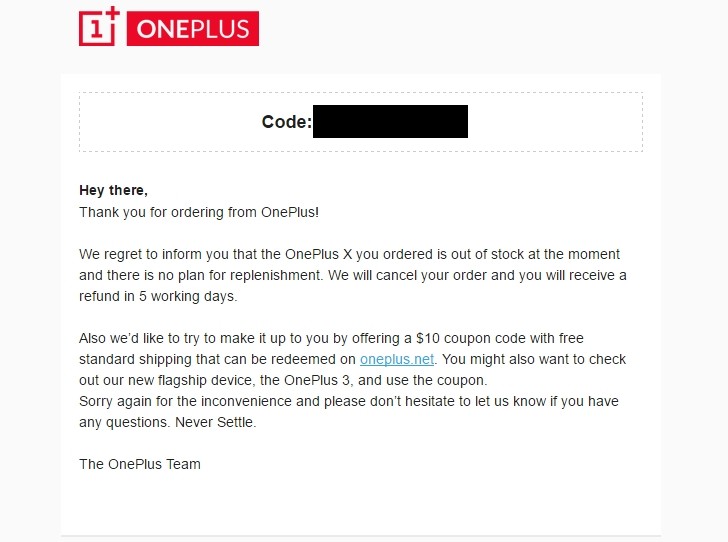 We get that this is most-likely a business decision more than anything else, but some heads-up or a phasing period would have been appreciated. And we do hope that this won't inadvertently hurt the experience of current OnePlus X owners, or the popularity of the excellent new OnePlus 3.
Thanks for the tip Hicham
D
I am using one plus x for the last about nine months, every thing was fine till recently, but after the last O.S. update for camera, the problem has started, every now and then the phone gets stuck and I have to restart the app or even sometimes I ha...
D
It is not out of production.
ADVERTISEMENTS