Smartphones are great but they do cost more. Unless they don't - the Orange Boston phone runs Android and "one euro" is thrown around when its price is mentioned. And that gets you surprisingly good specs.
The Orange Boston, which seems to be the Gigabyte GSmart G1305 Codfish (though some point to Foxconn as the manufacturer), has the Android favorite 3.2" HVGA touchscreen and runs Android 1.6 Donut.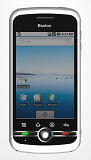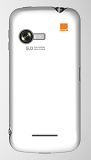 The Orange Boston Android phone
The hardware bits inside the Orange Boston include a 600MHz Qualcomm CPU and 256MB RAM - those should be quite enough for your multitasking needs. Connectivity is also well covered with Wi-Fi (b/g), Bluetooth with EDR and GPS. There's also a microSD card slot.
The last known spec on the Orange Boston is a 5MP camera. All of this makes the "one euro" price sound (unbelievably) amazing - until you consider that plenty of phones cost just as much on a contract, so it's nothing more than hype.
The Orange Boston should launch in Spain, the UK, Poland and Romania for one euro on a contract. Initial reports pegged April 12th as the launch date, but that obviously didn't happen, so when the Boston will launch and the details about the contracts are left unclear.
a
this is wayyy!! better than the htc magic/mytouch3g.. i mean way way better.!
a
sorry guys , the fault wasn't mine it's that we donot have this contract system in egypt :)
m
Donut? Welcome back to 2009!
ADVERTISEMENTS