Sony's plan for mobile PlayStation gaming goes much further than just the Sony Ericsson XPERIA Play - the newly announced PlayStation Suite platform will deliver PlayStation games on a variety of Android-based devices and plans include a dedicated game store too.
To kick-start the whole thing, Sony will be launching a PlayStation One emulator (not a PSP emulator as originally thought), which will allow Android devices to play games for the original PS console. Original titles will be developed too - the first should come out as early as this year.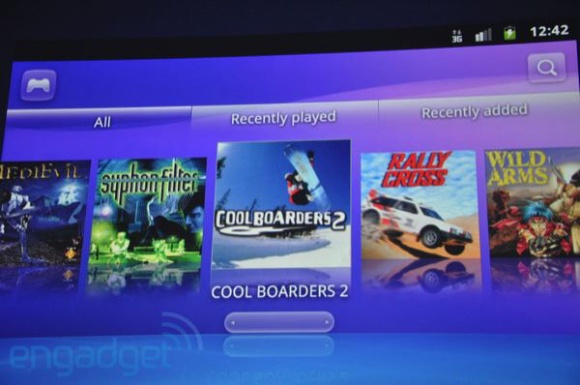 Sony announcing the PlayStation Suite at an event in Tokyo
Third-party developers will get to use of Sony's game development environment, which will ensure that a game will work on the whole range of devices - Android smartphones and tablets (Android 2.3+ is required though) and also the next generation PSP 2.
For devices that don't have the necessary hardware game controls (like the Sony Ericsson XPERIA Play does), the development environment will provide touchscreen controls instead.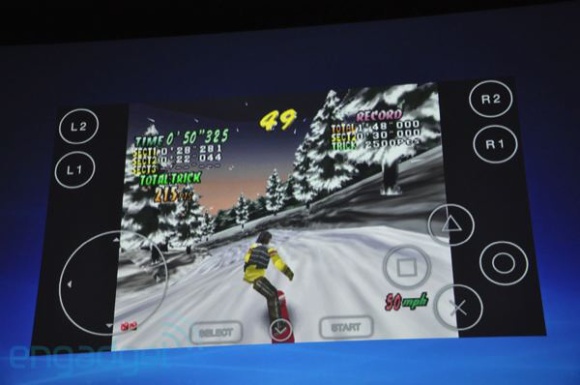 Touchscreen controls for devices without hardware game controls
A PlayStation Store will open too, allowing game purchases right from the device. There's no info on the expected game prices though. Third-party manufacturers can get their devices PlayStation Certified, which is Sony's way of ensuring a quality experience.
There's no official list of compatible devices - one can imagine the XPERIA Play and Arc will be on it, but devices without PlayStation Certified credentials may be excluded from the game galore.
I never heard of a playstation phone
h
i can play tekken 3 on my sgy using an emulator finding site for more games
ADVERTISEMENTS