Red Magic and Tencent announced a strategic partnership today that will see the two companies join forces to create phones with bespoke optimizations for a superior gaming experience on the go.
The Red Magic 6 will be the first product of this union, specifically the Tencent edition of the phone. It will be released in China in the first quarter.
The phone will feature SolarCore, Tencent's game acceleration engine. Details are sparse, but it's a system that balances the phone's resources (chipset, RAM, network connection) to speed up loading times and keep frame rates consistent. Basically, the system uses the optimal settings for the game.
This only works on games that support SolarCore, of course, but that shouldn't be an issue – Tencent Games has over 800 million gamers worldwide and (as a publisher) the company is behind some of the biggest hits.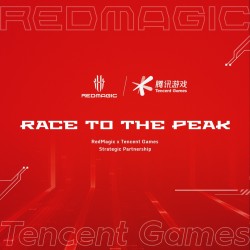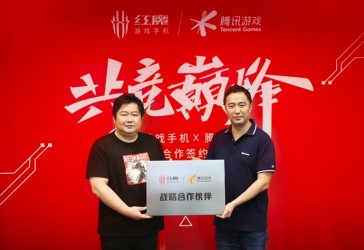 Red Magic and Tencent join forces
Also, Red Magic and Tencent have formed a number of mobile gaming research centers. They will be staffed with members of both companies and will work to develop new gaming technologies on both the hardware and software fronts.
Previously, there have been Tencent editions of other phones, Xiaomi Black Sharks and Asus ROG Phones (which featured SolarCore as well). The press release makes no mention of them, but they will likely remain Tencent partners. This is just the game publisher expanding its sphere of influence.
Anyway, what will the Red Magic 6 be like? It will have a 4,500 mAh battery with 120W fast charging. Also, a leaked photo of the back shows the Tencent Games logo adorning a brand new design (quite unlike the 5-series). Again, the phone will launch in China before the end of March (expect more teasers until then, of course).
?
Wake up from fantasy and come to reality now. Go to youtube and search mi 10 ultra charging test. Every 120watt fast charging will generates heat more than 45°. Even lenovo legion pro, which a gaming phone that known to have great cooling system also...
LOL, do you at least know how battery management works? The battery is charged in phases, in the first the charger uses all the power, after it reaches 70% they reduce the charging speed so as not to cause negative effects to the battery, so it ...
?
And reduces that battery cycles more quickly and damage the battery with the heat? Yeah big brain time
ADVERTISEMENTS