Finally, the news the whole Android community has been waiting for has arrived! Samsung and Google announced in their Unpacked event in Hong Kong the Samsung Galaxy Nexus.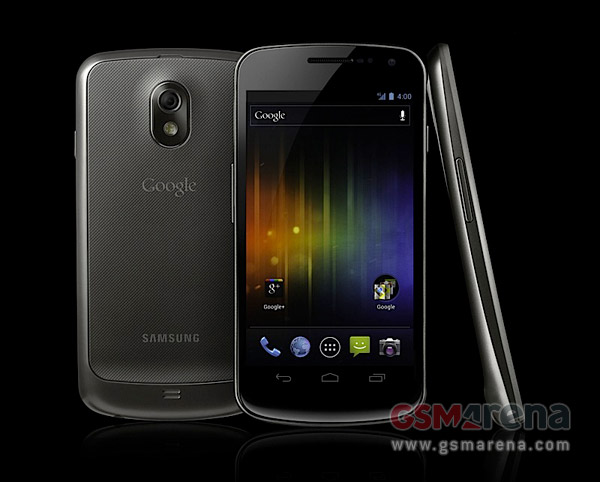 It's been a heavy rumor period for the device, as the Galaxy Nexus leaked on a few occasions and most of what Samsung just announced isn't a particular surprise, but, at least it is now official! The device is the first one of many more to come to run the newest version of the Android OS - Ice Cream Sandwich.
It is also the every first smartphone with an HD super AMOLED display, measuring at 4.65 inches boasting the resolution of 720x1280. The display is slightly curved, just like the Nexus S is, and now features a super quick response time of just 0.01ms.
Following the Honeycomb approach, the Galaxy Nexus lacks hardware control buttons in favor of virtual software ones, which are located on the bottom of the screen.
As we told you earlier today, under the hood the Galaxy Nexus is powered by the TI OMAP 4460 platform, boasting a 1.2GHz dual-core Cortex A9-based processor and 1GB of RAM. At the back the device packs a 5MP camera capable of shooting 1080p video, while at the front, there's the usual 1.3MP camera for video chatting. With Ice Cream Sandwich, this snapper can take and automatically stitch shots to make a panorama, shoot a time-lapse video and zoom while recording.
The Galaxy Nexus is fully future-proofed with LTE and NFC support on board, which should serve Google's Wallet project pretty well. Multiple carriers will be offering the smartphone in GSM HSPA version as well. The battery is now confirmed to be 1750mAh, which should keep it running for a day or two. The device will be offered in 16 or 32GB flavors expandable via a microSD card slot.
The hardware of the Galaxy Nexus is quite unique. On the bottom of the device has a hidden notification area, which glows with a green dot when you get a new email, message or miss a call. The back cover is also covered with a specially designed material called "Hyper Skin" to protect it from slipping.
D
lol mixed up the resolution, should be 1280x720 not 720x1280
E
haha yeah. i was hoping the camera is 8mp or more. looks like i had already decided 2 switch 2 sensation XL instead of galaxy nexus. i m photography freak n higher mp camera is huge requirements 4 me. haha.
R
This may be because of better antenna placement, but having the headphone jack on top is beneficial to signal.
ADVERTISEMENTS