Apple started rolling out iOS 12.1 yesterday with, among other improvements, a fix for the charging issues experienced by the latest batch of iPhones. Yet there was also a not so pleasant surprise for last year's batch – the "performance management feature" is back, despite early claims that it's not necessary.
It is added to the iPhone 8, iPhone 8 Plus and iPhone X by the update. However, Apple notes that this management "may be less noticeable due to their more advanced hardware and software design".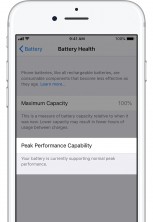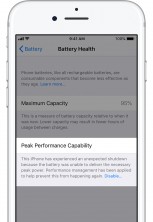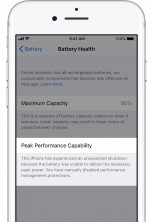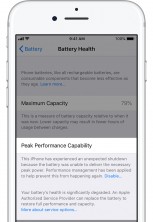 Everything's okay • Performance management enabled • And disabled • Battery needs replacing
As before, the feature is enabled automatically after the phone starts experiencing issues. There's a toggle that allows you to switch it off if you want, though. On or off, you may want to have a look at the Battery health screen once or twice a year. It will notify you when the battery has degraded to the point where it's better to have it replaced.
You can read more about the "performance management feature" over at Apple Support. Among other things it details what is affected when the feature turns on (app launch times, frame rates, dimmer screen, lower loudspeaker volume, etc.).
l
You never know how people use their phones to degrade the battery. 1 year is enough to make it so if you use your phone sluggishly.
?
Actually, that would have been the case for Apple had a redditor not busted them out on this "feature" secretly added to ios devices.