Alibaba is undoubtedly one of the largest e-commerce retailers in the world, up there with the likes of Amazon in the United States. As we are seeing more voice assistant speaker devices like the Amazon Echo, Google Home, and now Apple's new Siri-enabled Home speaker, the TMall Genie is like the Amazon Echo of China.
Its overall design is much like that of the Amazon Echo: a cylindrical device with omni-directional speakers and LED lights that indicate what the assistant is doing.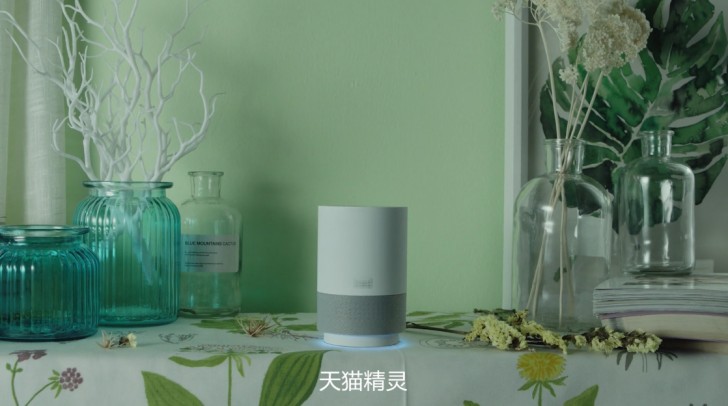 The Tmall Genie features the AliGenie voice assistant, and can perform a wide range of actions, much like the Amazon Echo and Google Home can perform. Saying "Tmall Genie" in Mandarin will activate the assistant. You can ask the Genie to order you stuff from Tmall, and it'll even use "voiceprint recognition" to authorize the voice of the person placing the order.
You can also use it to control smart home appliances, ask for the weather or news, and listen to music. The Tmall Genie's extensive list of commands and skills can be seen (in Mandarin) here.
The Tmall Genie is currently launching in China under a limited beta for 500 Yuan (about $73). Users can sign up for the assistant at the link below, and units are to start shipping in less than two weeks.
D
Haha, "Genie" is a nice name for your wish-making assistant. Especially since it's from Alibaba. Now all they have to do is get the Genie to sound like Robin Williams!
g
you make a great point. and even though a lot of the copies are just chinese crap, at least it pushes competition.
?
It's amazing that the consumers are raising the "copy" issue. It is in their ultimate interest anything to be copied as many times as possible to increase the competition. Governments, European Commission, etc. are making ultimate efforts to maintai...