This year's high-end offering from Samsung, the Galaxy S6 is firmly on top of our weekly interest chart, garnering more than twice the number of hits of the second-placed Galaxy A7. The top-of-the-line A-series model, on the other hand, shot straight to number 2 upon its debut to the chart. Little brother Galaxy A5 completes the Top 3.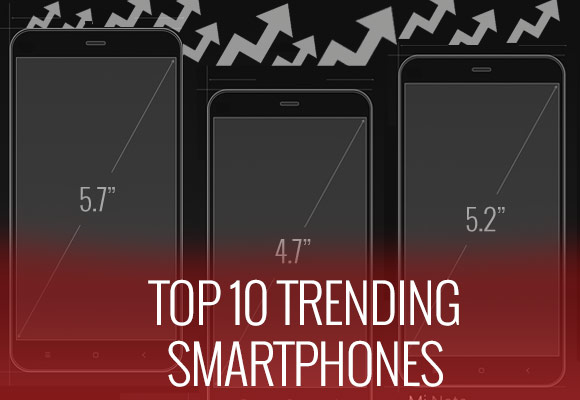 The Top 10 trending phones chart is a recap list of the devices that gathered the most hits throughout the week. In other words, the chart represents the interests of the majority of you, our visitors, and is an indication of what currently interests you.
Surprisingly, the HTC One M9 is falling down the chart and found itself in 5th this week. The Galaxy S6 edge, the winner's hotter-looking sibling, also doesn't fare too well and has dropped to a lowly 9th spot, whopping 7 places down from last week.
Meanwhile, the iPhone 6 has found a somewhat steady position in the second half of the chart, and the Asus Zenfone 5 has managed to climb in the top 10 amidst some extra price cutting that it recently received.
D
hmm. insecure people these days... since they can no-longer pull-down Samsung with the Galaxy S6 much more of the Galaxy S6 Edge, now, what they do is trying to tear-down and will surely try and attempt at their hardest to knockoff GSM-Arena! and I s...
?
Apple only ever gets into this list apon a new release for a few days whist a good extra few are just showing short-term curiosity, but it looks like the old dog has found a new trick..I hope all of its shop managers and staff haven't been instructe...
T
I dont think this is has any bearing on actual consumer habits, or proposed habits, as most people just use this for a chat and discussion channel, or to comment on superfluous issues such as insignificant hardware and software gains.