Triple camera phones are starting to become commonplace, but it's always the rear camera. What if you want a triple selfie camera? Then Meitu has the phone for you (coming soon, this info is courtesy of TENAA). Okay, the Honor Magic 2 technically has a triple camera, but two of those are 2MP depth sensors.
Anyway, you are forgiven if you haven't heard of Meitu, but you'll start hearing of the brand more often. Yesterday Xiaomi announced that it is taking over the hardware side of the selfie-focused brand. Meitu itself will continue to work on the camera software.
The Meitu MP1801 is from before this deal was announced, so it's not Mi-hardware. It has a 12+20+8 MP selfie camera, though TENAA doesn't reveal their function. If we had to guess, it's normal, wide-angle and depth sensor.
We boosted the brightness of the first image a bit and, yes, this looks like the mother of all notches. Take that, Pixel 3 XL.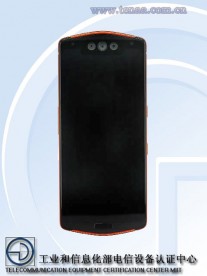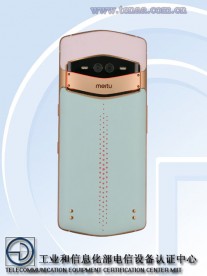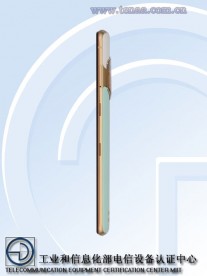 Meitu MP1801: check out the triple camera and Vertu-like design
There's a dual camera on the rear, 12+8MP, which has a split LED flash – it looks like two on the left and two on the right. This phone offers a pretty interesting camera setup on both sides.
The design is curious too, that V-shape and the different materials smack of Vertu. Continuing on with the specs, there's a 6.21" OLED display with 1080p+ resolution, 6-core processor with 8GB of RAM and 128GB or 256GB storage. It's running Android 9.0 Pie (with customizations).
Meizu or Meitu SHeizu or Sheitu this phone is pure beauty. Now i know why iphones dont sells well. They lack of Meitu design they have to hire Meitu design engineer for sure. Same for Samsung and many other brands with lack of sales. Fina...
Man did you ever saw Toshiba G45??? Probably no then dont tell this is the most ugly ever. Or a Xelibri line sof siemens.