The VR world keeps expanding and United States is the main driver behind it. Customers there got 40% of all VR headsets shipped in the January-March quarter of 2017. Second is Japan with 14% or 81,000 VR units, with 9 out of 10 headsets being the PlayStation VR.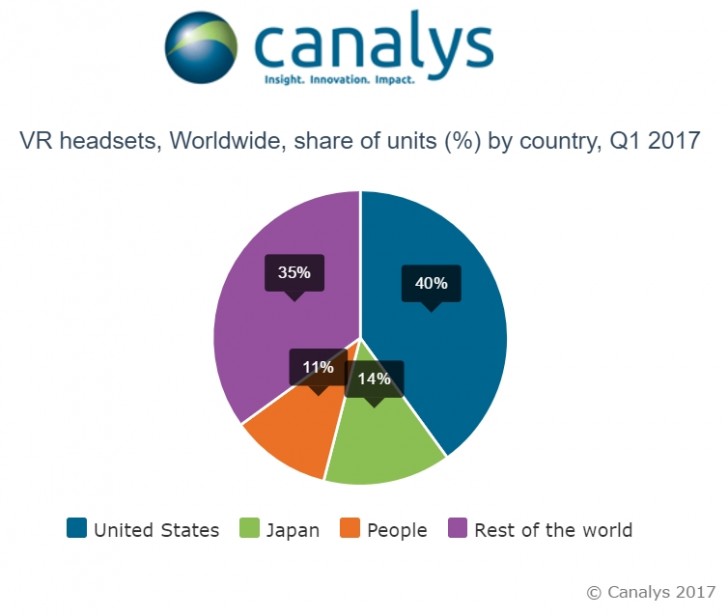 The third most developed market for Virtual Reality headsets is China. 11% of all VR sets go to the Chinese market. HTC is an undisputable leader there with 15,000 shipped Vives or about a quarter of the whole market.
Japan managed to jump in second due to heavy demand for Sony's in-house VR headset. According to Canalys analysts, "Gaming and entertainment continue to be the key driver for VR headsets [..] Sony has to ensure AAA titles are comfortable to play on PlayStation VR for extended periods of time".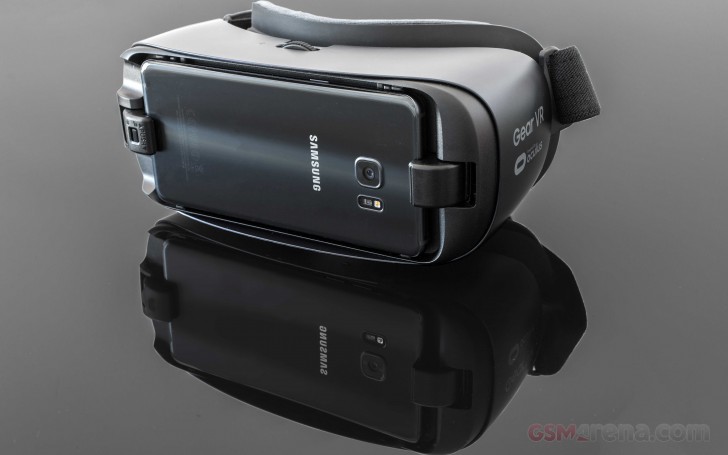 A
I think they want to say "People's republic of China".
D
11% People 89% ??? I'm guessing this pie chart was made by someone using Google translate.
?
VR is the future, but not this VR. A bit of how Nokia communicator was a gimmick but smartphone were the future (just not in the form Nokia had envisioned)