RIM's upcoming BlackBerry Z10 flagship smartphone has leaked yet again. This time, though, it's not just posing for the camera, but also having its internals exposed, revealing some interesting details.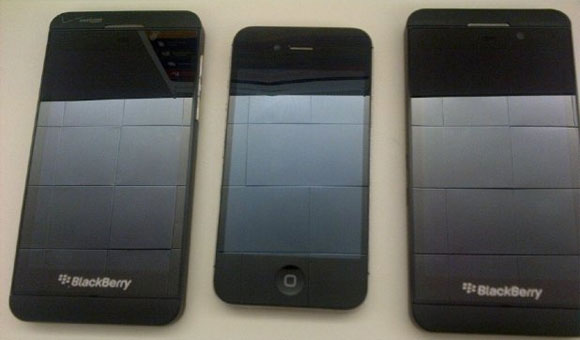 For starters, BusinessInsiders has acquired two photos of the BlackBerry Z10 being compared to the iPhone 4S. According to their source, the build quality is really solid with the back cover sporting a nice rubbery grip.

Additionally, the 4.3" screen looks really good. The person familiar with the matter also shares that the newly redesigned AppWorld looks a lot like Google's Play Store.
The leaks continue with smartphone parts company ETrade Supply, who also got hold of some components of the BlackBerry Z10 and in their usual fashion decided to showcase them.
Their investigation reveals a microSD card slot and an HDMI port. Rather peculiarly, the SIM card slot's position varies on the different prototypes, suggesting they are from different stages of the smartphone's design cycle. The smartphone will reportedly be about 10mm thick, which isn't too bad, but far from record-breaking either.
RIM will announce the BlackBerry Z10 alongside its redesigned BB10 OS on January 30 at a special event, so stay tuned.
Source (1) | Source (2) | Via (1) | Via (2)
?
how much will this sell for and how soon will this be available.
@
Z10 is a really cool phone, finally blackberry has a phone with front camera, so video call can be possible, bbm will also be able to make video chat compared to bbm7 which makes voice chat over wifi
?
I read that swiping up from the blackberry symbol on the bottom wakes up the phone.
ADVERTISEMENTS