There is less than a week left before the official announcement of the US version of the Samsung Galaxy S II, and the Korean giant is working overtime to stir up excitement in everyone who's been waiting for the device, ourselves included. Today, the company released a funky teaser video, which revealed the looks of the US bound Samsung Galaxy S II.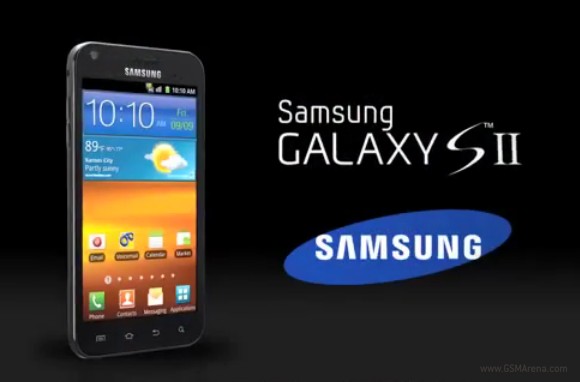 The majority of the video shows the Galaxy S II that is selling everywhere else in the world right now, which makes sense since that's the phone the video is talking about. But in the end they show the US version of the phone, which looks a bit different. It has rounded corners that look more prominent than those on the Galaxy S II and the Home button has been replaced with the four standard touch sensitive keys.
The video gives no clear information as to which carrier will this be sold through although some are saying the 09/09 date and the location on the weather widget suggests this particular phone could be coming to Sprint.
We guess it's not long before we find out for sure. Samsung should just hope the US citizens haven't lost interest in the device after all these days.
G
I'd laugh my ass off if LG sued Samsung for copying their Prada concept. That'd be the epitome of irony.
?
i hope they r not going with sprint caz it would be a big disappointment to many.
D
So the antenna doesn't count?
ADVERTISEMENTS