Samsung and Apple are still tied up in exhausting court battles over their mobile businesses. One particular case stands out amidst the constant sea of claims - the one that ended with a whopping $930 million being awarded to Apple for Samsung's copyright infringements.
However, it appears that the war carries on, as Samsung is now debating the ruling and has asked for a retrial, disputing the said fine. It is hardly surprising that both mobile titans intend to battle it out to the very end.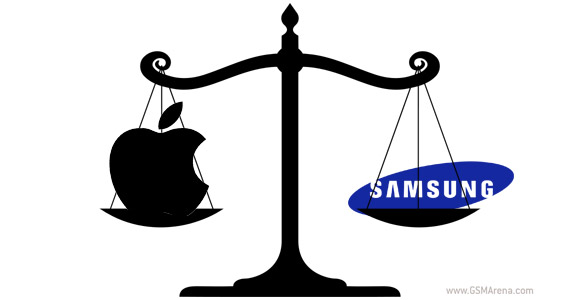 Just a quick recap on the arduous court battle itself. Initially Apple filed a whopping $2 billion claim against its Korean rival, which after the first trial, was brought down to the $930 million. A few retrials followed, the first won Samsung to overturn around $450 million of the fines, which Apple later brought down to about $160 million. A new appeal by Samsung form last month ended with a partial victory and the sum was brought down to $548 million.
The latest step undertaken by Samsung is another plead for retrial. The company has approached the federal appeals court in the US in hopes to overturn the remainder of the fees. It has extended its wish for a case with a full 12-judge roster, claiming that the previous three-member one was unjust in its ruling. To quote Samsung's lawyers:
Unlike rugs, spoons, and simple mechanical objects, smartphones incorporate hundreds or thousands of different patented technologies, and it is undisputed here that Apple's design patents claim only partial, minor features of such devices.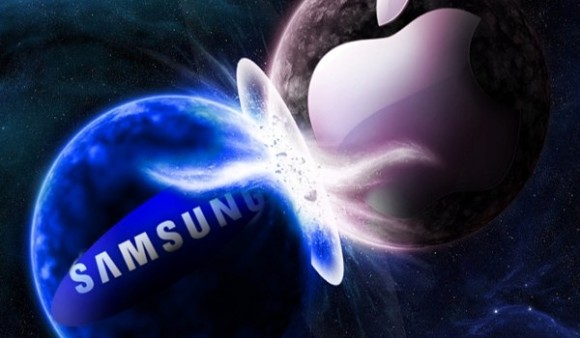 We can only expect that Apple's reaction to the second appeal will come out shortly. This conflict really seems to be getting out of hand and at this point, it is anybody's guess which direction the whole thing will swing in. We'll keep a close eye on the battle and keep you informed once new information comes along.
G
To be frank Apple is the only original company even Windows was copied from apple itself,and google was orignated by a basic concept of multitasking profile search engine (MPSE) designed by Apple, and multitasking in samsung was basically the first...
B
Apple copies others, samsung also. How about they work together. One thing is corret. Apple sells because of design, every1 wants an Iphone so that they can be considered rich and powerful. FAKE DREAMS
?
It's not tax payer money, it's Samsungs money, how old are you.