We hope this is an early April Fool's joke - the Sony Ericsson XPERIA Play will apparently be launching in Spain on 1 April, for the hefty 649 euro SIM-free price. It will come with 6 games preloaded but the price still seems pretty steep.
Vodafone Spain will offer the white Sony Ericsson XPERIA Play in the first 15 days but the other operators will get it afterwards. The black one will be available from the start (1 April). At this point it's not clear how much the Play will cost on a contract.
Still, without a contract the Play will cost €649 (equivalent to $900) says Sony Ericsson Spain and the phone will come with 6 games pre-installed (doesn't say which). There should be 50 more games available through the Android Market at launch.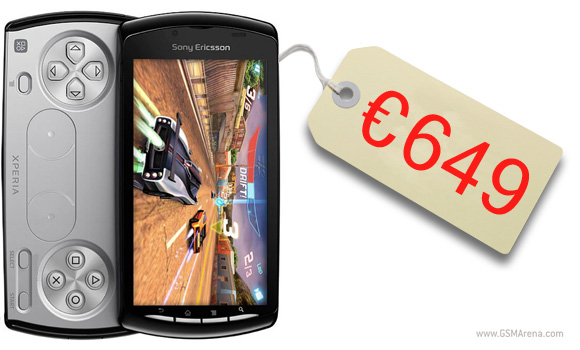 In the UK, the Sony Ericsson XPERIA Play will be available a day early (31 March), where the white version is exclusive to O2 and Amazon.de has it on pre-order for around €540.
The price is certainly ambitious but the XPERIA Play does have the appeal of being perfectly suited for playing Sony PlayStation games on the go and launches with Android 2.3 Gingerbread. We're curious to see how that works out.
Source (Site in Spanish)
?
well i will wait for the price to drop but SERIOUSLY for a phone like this......atleast u can play playstation games on it (i hope)
D
W.T.F.??!! In that price, I can buy a Core i7 PC with 22 inch LCD Monitor, 4.1 channel speakrs, & all. Ridiculously high price for a phone...
?
This is too pricy, but very catchy :) If u get excited playing with this mobile, it may separate into two ahahhaha
ADVERTISEMENTS