Ricoh unveiled a new 360° cam - the Theta SC. A more affordable version of the flagship Theta S, the SC model maintains the same two spherical lenses and 14MP sensors. It is available now for $300/£250, down from the $350 of the top model.
The video recording time is capped to 5 minutes, which is still more than the 3 minutes of the $250 Theta m15. The other change is that Ricoh dropped the HDMI port on the SC.
Alongside the Theta SC, the company is also unveiling an update for the Theta S smartphone app (iOS and Android) that can be used to control its 360° cameras. The cameras can work stand-alone, of course.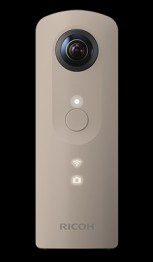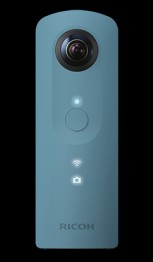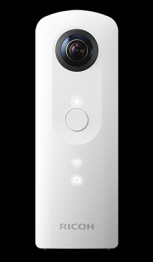 Ricoh Theta SC: Beige • Blue • Pink (okay..?) • White
The Theta SC can be had at www.ricoh-imaging.com and retail outlets. It is available in four colors: Beige, Blue, Pink and White.