Remember all those times when you wished your battery could last just a bit longer to get you through the day? The frustration is real and it appears it was too much to cope with for one Chinese maker. MACOOX took it upon itself to remedy the issue by sticking a 9,000 mAh battery pack inside a handset.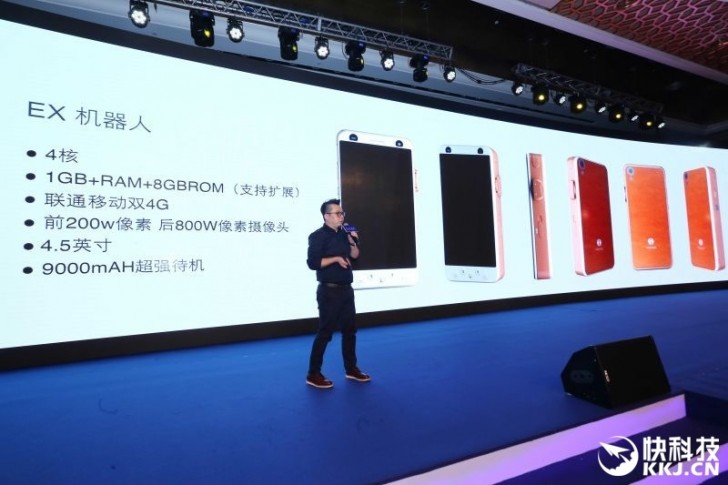 To be fair, it looks like they actually glued the front of a modest android phone on to a beefy power bank but still - it's the thought that counts. The device, called EX1 has a 4.5-inch display, 1GB of RAM, 8GB of onboard storage and is powered by an undisclosed quad-core processor. The main camera is 8MP with an LED flash and it also has 2MP on the front.
But, before you rush to place your order, you might want to consider if you you are into really baggy pants that can hold what appears to be a 14 or 15 mm thick body. By the way, if you plan on getting lost in the woods, the EX1 could come in handy, but then again, so would an extra power bank in your bag coupled with a more contemporary handset that at least gives you decent enough coverage and GPS to navigate yourself out of trouble.
C
This is a really advanced power bank with 720p screen, camera, & a quad core processor. Power banks have indeed come a long way! This is innovation at its best
L
Awkward.. Apakalo must be so embarassed by now jumping to conclusion that your'e an iphone user.
h
of course it's possible, the only thing is if you're wi-fi connected and 4G is on as well, data charges will apply on your 4G , so better turn off data connection if wifi is connected. Try it to believe it.
ADVERTISEMENTS