A live photo of the next Nexus smartphone by LG made the rounds on Twitter, courtesy of MKBHD. The upcoming handset is expected to debut in the near future alongside a phablet by Huawei.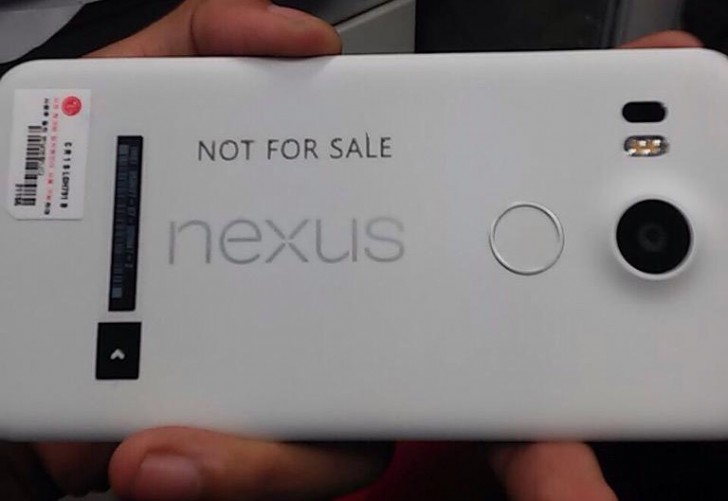 The image showcases the handset in white color scheme. In line with past leaks, the photo reveals a fingerprint scanner, as well as a protruding camera sensor with dual-LED flash and what appears to be a laser focus. A large Nexus logo completes the setup.
Rumored specs of the next LG smartphone include 5.2" display, stereo speakers, and USB Type-C port. Naturally, the smartphone will ship with Android M on board.
A
Well, if you guys are so picky and specific about a humped back, please go ahead and design one for yourselves. Save yourselves the cribbing and wailing and us the test for patience to take s*** .
t
This is a shopped picture of a Nokia device. Update the article Verge.
D
Judging by the photo, the design is not that good, at least from my point of view, really disappointing, I hate the shape and position of the flash, it would be more stylish to make it circular while placing it bellow the camera.
ADVERTISEMENTS