The HTC ChaCha is heading to the AT&T network in the US and this is how it is going to look like. Although at first glance it may not look all that different, you will notice upon closer inspection that there are couple of minor changes in the design.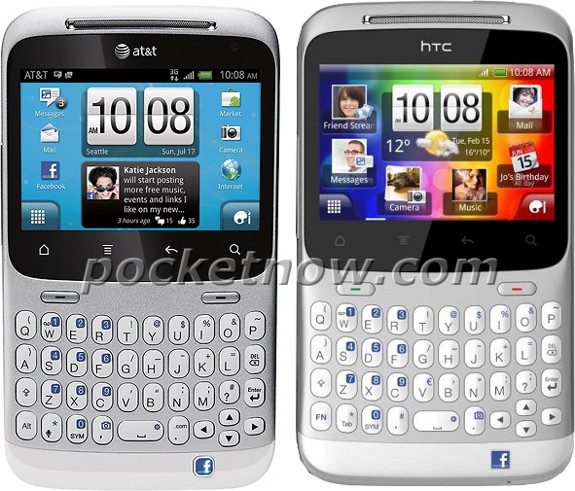 For starters, the Facebook button looks bit different. The keypad is also bit different; the Fn, Tab and Euro symbol keys have been replaced by Alt, Shift and .com respectively. The screen is a bit doctored because usually Android phones don't show the network name in the status bar on top but shows clearly that the device would be running on AT&T's regular 3G network.
The HTC ChaCha was originally announced back in Mobile Word Congress 2011, however it is on sale only in few markets right now. It was one of the two Facebook phones launched by HTC, the other being Salsa. It has a 2.6-inch, 480 x 320 resolution landscape display and a full QWERTY keypad. Originally it was running on a 600MHz processor but was recently upgraded to 800MHz processor.
The HTC ChaCha is expected to go on sale on AT&T network by the end of this quarter. You can check out our hands-on with the ChaCha here.
p
please my alphabet (A not working.please what can i do..
d
ya..no standard at all on the design..lol..
ADVERTISEMENTS