This little hack will let you get the most out of your One X battery

The popular HTC One X has received praise from reviewers and users alike. But if there is one thing that a lot of people are having a problem with on the phone is with its battery life. Luckily, there now seems to be a fix to this problem.
A developer on xda-developers forums has found out that the poor battery life is due to an issue with the Nvidia Tegra 3 power management controls. The power control app, NvCPLSvc.apk, has been placed in the system/bin folder instead of the system/app folder. All you need to do is move this folder to its rightful location and that should give you about 10-20 percent boost in battery life, according to users.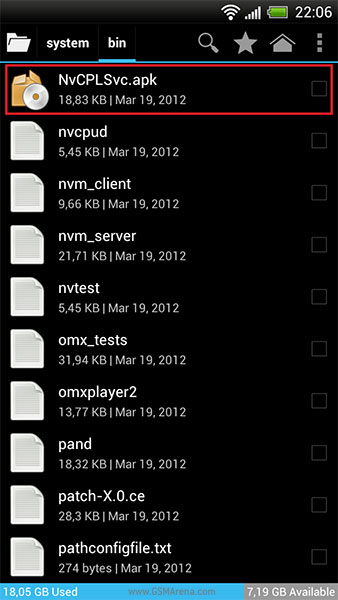 To find out how you can move the file to its proper location (and no, it's not as simple as using a file manager to cut-paste the file) click on the source link below.
H
dear i can not understand how do i root mt htc one x??? i am trying but not getting that how i manage tegra 3 power management..please help me. my battery not lasts long.. help me.. my email is (chand653@gmail.com)
H
Its the first time i have ever read all the comments on a post and after reading all of them i found dumb and stupid comments talking about the good and bad features of the phone and if some other phone is better than HTC ONE X. I dont know why is...
R
In the new update this file's gone. Can't find it.
ADVERTISEMENTS