This short clip compares the Samsung Galaxy S7 edge Injustice Edition to the new Black Pearl
The Samsung Galaxy S7 and the S7 edge have been burdened with the tough task of doing the heavy loading for the company after the Note7 demise. So it's hardly surprising that Samsung has been paying extra attention to the models and even recently announced a Black Pearl variant.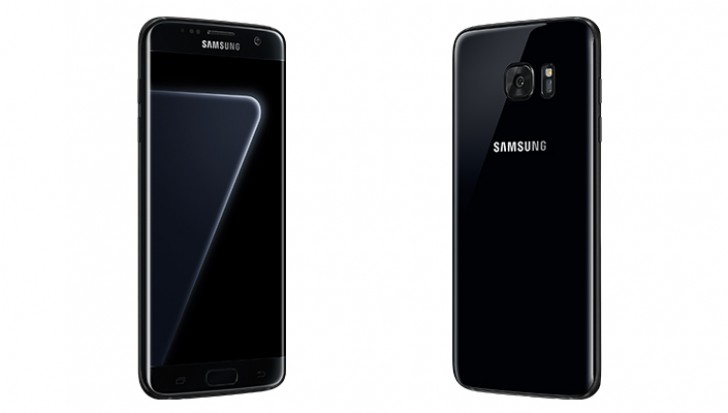 As the fresh color option starts to dissipate throughout markets, it might be worth pointing out some differences between it and the other already existing S7 edge black variant. And before you open up the specs page and call us out on an obvious mistake, we are talking about the very limited Injustice Edition.
Complete with a golden Batman logo on the back and an according UI theme throughout, it is clearly aimed specifically at fans of the franchise. Pretty well-off ones as well, since it comes at a hefty price point. As far as comparisons go, it is interesting to see just how similar the Injustice Edition is to the new Black Pearl S7 edge. This short clip does just that.
Although the quality of the video is rather poor, colorwise the two devices seem to be identical. However, besides the aforementioned Batman logo, the Black Pearl has shed all other golden accents as well. The camera and flash rings are now black, so are the one around the home button and the earpiece. It all comes down to personal taste, but we do see the transition to all black as a definite plus.
Naturally, the Batman UI theme is absent as well. However, that is a lot easier to get around, if you really want to.
D
I think you forgot iPhone 3G and 3GS which are glossy black, and iPhone 4 and 4S front and back glass with metal frame which you are seeing from Galaxy S6. Apple always a trend setter.
F
I like the Batman edition more.
D
LOL at apple fanboys who think that it was apple who invented the black color
ADVERTISEMENTS